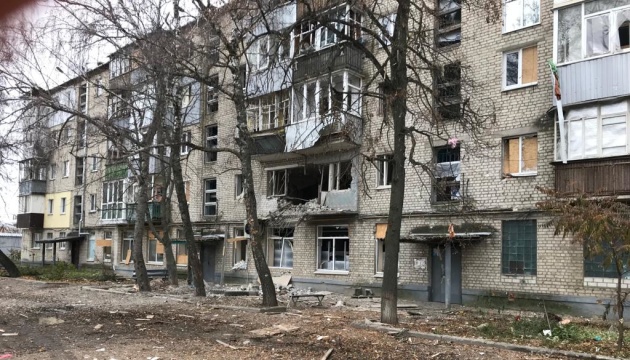 4,500 residents left without heating in Kharkiv region's Vovchansk due to Russian attacks
About 4,500 out of 17,000 local residents are remaining in the Kharkiv region's liberated city of Vovchansk, and they are now left without heating services due to Russian attacks.
The relevant statement was made by Vovchansk City Military Administration Head Tamaz Hambarashvili during a briefing at Kharkiv Press Club, an Ukrinform correspondent reports.
"Now there are about 4,500 residents in the city, and every day this number is decreasing, as it is winter outside, and we are having huge problems related to heating. […] We recommend that residents of high-rise buildings and the entire city go to other districts or other regions to pass through the winter period in more comfortable conditions," Hambarashvili told.
In his words, electric convectors cannot resolve the problem, as the community is remaining under enemy fire. Russian daily attacks cause damage to power transmission lines, and repair crews are consistently working to restore them.
According to Hambarashvili, Vovchansk is situated just five kilometers away from the border with Russia and, hence, is suffering from continuous enemy attacks.
mk