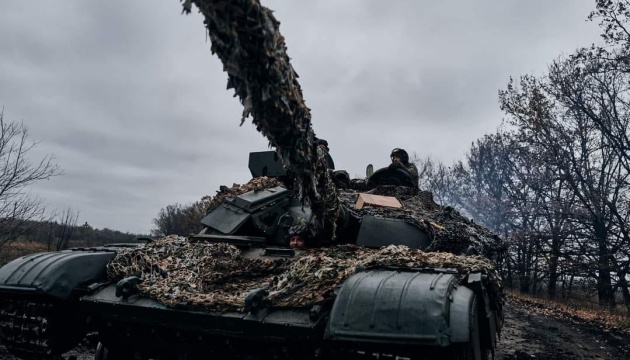 Enemy attempting to advance in three directions – Ukraine's General Staff
The enemy is concentrating its efforts on conducting an offensive in the Lyman, Bakhmut and Avdiivka directions, while trying to keep the temporarily captured territories in other directions.
According to Ukrinform, the General Staff of the Armed Forces of Ukraine said this in its latest report published on Facebook.
The invaders continue to shell the settlements and positions of the Ukrainian Defense Forces along the contact line. On December 6, the Russians launched four missile strikes and about ten attacks using multiple launch rocket systems.
According to the report, the enemy continues to hit critical infrastructure and civilian homes, violating the norms of international humanitarian Law, the laws and customs of warfare.
Russian missile strikes today damaged civilian infrastructure in the settlement of Stepne, Zaporizhzhia region.
The threat remains of the enemy launching missile strikes on Ukraine's energy system and critical infrastructure.
According to the General Staff, the enemy continues to suffer losses. On December 4, Ukrainian defenders destroyed up to 20 pieces of Russian military equipment and wounded about 70 invaders in the Zaporizhzhia region.
On November 30, in the Verkhniotoretske district of the Donetsk region, 21 Russian soldiers deserted combat positions. Thirteen of them were recruited from prisons. The command of the Russian troops ordered that the violators be detained and killed. It was established that as of December 5, all deserters had been eliminated.
"Throughout the day, the aviation of the Defense Forces of Ukraine carried out 14 strikes on areas of concentration of personnel, weapons and military equipment, as well as two strikes on the positions of the enemy's anti-aircraft missile systems," the General Staff said.
Ukrainian rocket and artillery forces on December 6 hit the enemy's command center, two military personnel concentration areas and ammunition depot.
Photo: General Staff of the Armed Forces of Ukraine