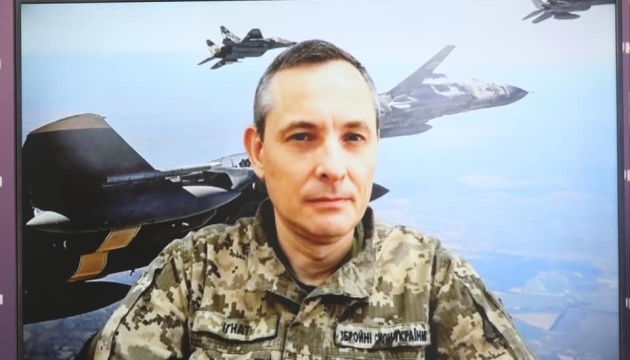 Russia plans its massive strikes in advance, all targets are known to Ukrainian leadership – Air Force spox
It is quite difficult to predict when Russia will launch the next massive missile attack on the territory of Ukraine as it is planned and prepared in advance. At the same time, Ukraine's top military leadership is aware of Russian targets.
"It is difficult to predict something, because Russia plans everything in advance and in strict secrecy, although their targets have been written down for a long time, written down on paper, there are targets of higher or lower priority. In principle, Ukraine, our top military leadership are aware of all the targets they set. How long does it take to prepare for an attack? We are not talking about one day, it can be about several days, because the flight route of missiles is being programmed, various intelligence data of nature are collected: air, ground, and space intelligence. They also collect data on the location of our air defense systems: where they are located, how to bypass them, and what are weak spots of the air defense system," Yuriy Ihnat, Spokesperson for the Air Force of the Armed Forces of Ukraine, said during a briefing at the Media Center Ukraine–Ukrinform answering a question about Russia's next possible missile attack.
According to him, when the data are collected and summarized, all mentioned measures are taken, the enemy determines the day to launch a missile attack.
"Even if there was a massive missile attack yesterday, it is clear that it was not a spontaneous decision, it was prepared in advance," the Air Force spokesperson noted.
As reported, the Defense Forces of Ukraine shot down more than 60 missiles out of more than 70 launched by Russian troops on Ukraine during another massive attack on Monday, December 5. In particular, the air defense forces destroyed 9 out of 10 missiles fired at Kyiv.
ol