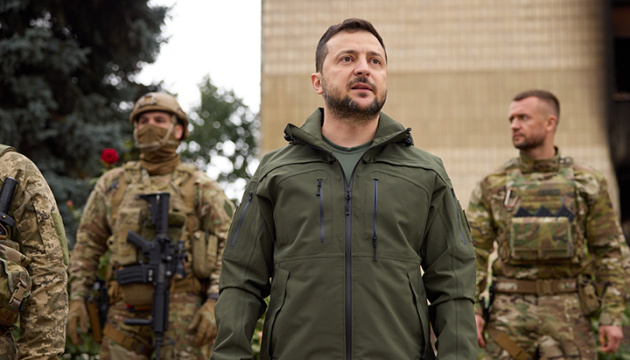 Zelensky congratulates Ukrainian military on Armed Forces Day
Ukrainian President Volodymyr Zelensky has congratulated the military on the Ukrainian Armed Forces Day.
According to Ukrinform, the greeting has been posted on the Telegram channel of the head of state.
"Our Armed Forces protect their native land, and this gives the strongest possible motivation. They fight for freedom, and this always increases any strength. They defend the truth, which means they defend the future of Ukraine. We are proud of you, we admire you, thank you. To each and every one! With deep respect - the President of Ukraine. Glory to the Ukrainian Armed Forces! Glory to Ukraine!" Zelensky said.
The Day of the Armed Forces of Ukraine is marked on December 6 -- the day of the adoption in 1991 of the law "On the Armed Forces of Ukraine."
Photo: Office of the President of Ukraine