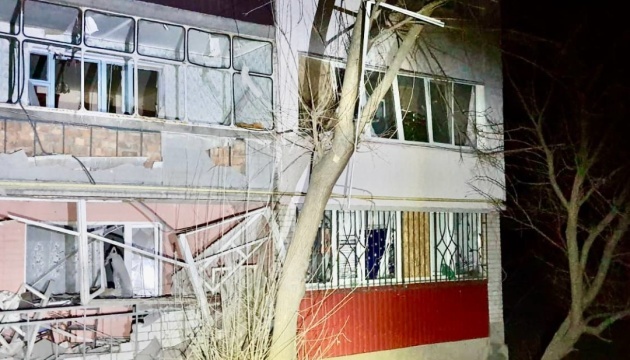 Enemy strikes Nikopol with Grad MLRS, artillery
Russian troops struck Nikopol, Dnipropetrovsk region, with Grad MLRS and artillery.
"A night of continuous shelling. The Russians struck Nikopol nine times with Grad MLRS and heavy artillery. The district center got the most. More than 30 enemy shells slammed into Nikopol," Valentyn Reznichenko, Head of the Dnipropetrovsk Regional Military Administration, posted on Telegram.
<script async src="https://telegram.org/js/telegram-widget.js?21" data-telegram-post="dnipropetrovskaODA/2634" data-width="100%"></script>
According to him, nobody was injured. Twenty private houses, outbuildings, power lines and gas pipelines were damaged, and 50 solar panels were broken.
In Chervonohryhorivka and Marhanets communities, no casualties were reported.
Several apartment blocks, a power line and a gas pipeline were damaged.
A gas pipe in a private yard caught fire as a Russian shell hit it. Firefighters put the fire out.
ol