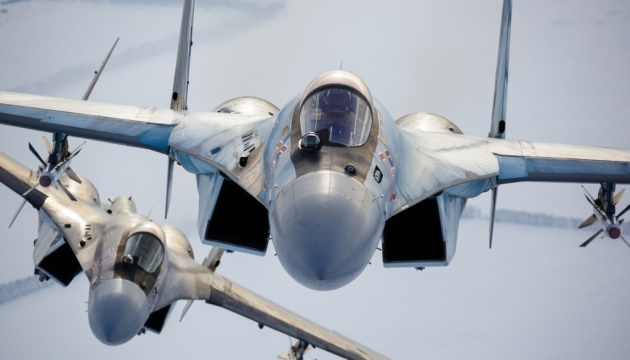 Russia's use of Soviet-made missiles aimed at distracting air defenses - General Staff
The use of Soviet-made cruise missiles, equipped with a non-explosive warhead, in particular, is aimed to distract the Ukrainian air defense system.
Colonel Mykola Danyliuk, a representative of the Central Military Scientific Department of the General Staff of the Armed Forces of Ukraine, said this at a briefing, Ukrinform reports.
"The deliberate launch of these missiles is aimed at conducting demonstration actions, distracting the attention of the Ukrainian air defense system, exhausting it at a time when modern Russian Kh-101 and 3M-14 missiles of the Kalibr complex are targeting critical infrastructure objects and residential quarters, which can significantly increase the efficiency of their use," Danyliuk said.
That is, according to the official, the launch of these missiles is aimed at "exposing" the air defense system and exhausting it.
The General Staff officer emphasized that even an "unequipped" missile poses a significant threat of inflicting indiscriminate damage – due to the missile's own kinetic energy and fuel residues.
At the briefing, fragments of the Kh-55SM missile warhead, which the Russian Federation uses during shelling of Ukraine, were demonstrated. This is a modification with an increased range of the Soviet Kh-55 cruise missile, which is used by Russia's Tu-95 and Tu-160 strategic bombers to attack Ukraine from March 2022. These subsonic missiles fly at extremely low altitudes, skirting the terrain.
The main characteristics of the Kh-55SM are as follows: flight range — up to 3,500 km; starting mass — 1.5 tonnes (fuel — 260 kg); mass of the combat unit — 410 kg; power — 200-500 kilotons; accuracy – up to 20 m.