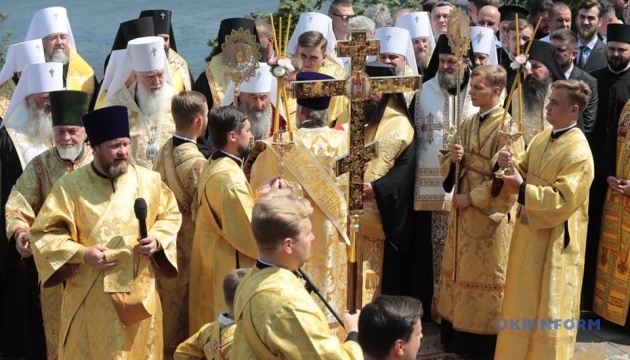 Detained Moscow Patriarchate priests could be swapped for Ukrainian POWs
UOC-MP priests could be exchanged for Ukrainian soldiers captured by Russia if such an offer were received
This was stated by Anrdiy Yusov, a spokesman for Ukraine's defense intelligence, GUR, Ukrinform reports referring to the agency's press service.
At the same time, the official noted that the Russians are most interested in exchanging officers and servicemen with specific knowledge and skills.
Answering the question of whether collaborators from the Ukrainian Orthodox Church (Moscow Patriarchate) can become part of the exchange fund if they are proven guilty of criminal offenses by court, Andriy Yusov noted: "Ukraine has shown that it is ready to demonstrate the most creative approaches to returning its citizens home, using the example of the great exchange and the fate of (Vladimir Putin's major political operative in Ukraine Viktor - ed.) Medvedchuk. Ukraine will definitely use every tiniest opportunity that will emerge to this end – formal and informal, public and non-public, open and covert," Yusov said.
According to the GUR spox, since the beginning of the full-scale war, 1,286 Ukrainian POWs have been swapped.
Andriy Yusov recalled that the recent exchanges have been taking place with fairly high intensity. Over the past week, three swap efforts were completed within four days – almost 100 Ukrainians returned home from enemy captivity.
As Ukrinform reported earlier, the SBU conducted raids in dioceses of the UOC MP in various regions of the country. Many clerics were found to have Russian citizenship, having stocked up on pro-Russian literature and millions in cash.
A large number of anti-Ukrainian print materials, including propaganda literature denying the very existence of independent Ukraine, were found at the premises of the Pochaiv Theological Seminary and the Ivano-Frankivsk Diocese.