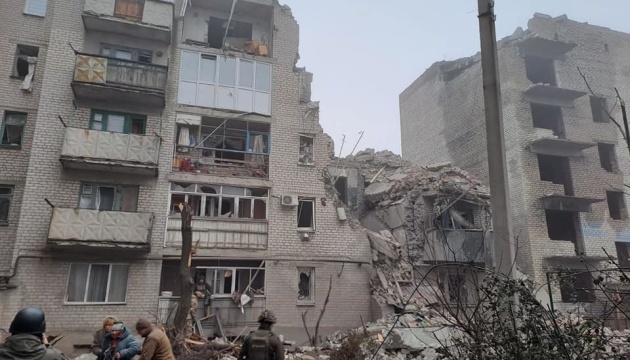 Russia commits almost 69,000 crimes in Ukraine
As many as 68,961 crimes related to Russia's full-scale invasion have been registered in Ukraine.
The Ukrainian Prosecutor General's Office said this on the messaging app Telegram, Ukrinform reports.
In particular, Ukraine registered 50,297 crimes of aggression and war crimes. Of these, 48,507 were related to violations of the laws and customs of war, 73 were related to planning, preparing or launching and waging a war of aggression, 40 were related to propaganda of war, and 1,577 were other crimes.
In addition, law enforcement officers registered 18,764 crimes against national security, including 12,198 related to encroachment on the territorial integrity and inviolability of Ukraine, 1,893 on treason, 3,638 on collaborative activities, 326 on aiding the aggressor state, and 64 on sabotage.
The European Commission proposes to create a UN court to investigate Russia's crime of aggression against Ukraine and to work out a legal mechanism for using blocked Russian funds to compensate Ukraine for the damage caused, as well as to use these funds to the reconstruction of the country.
Photo: Donetsk regional military administration