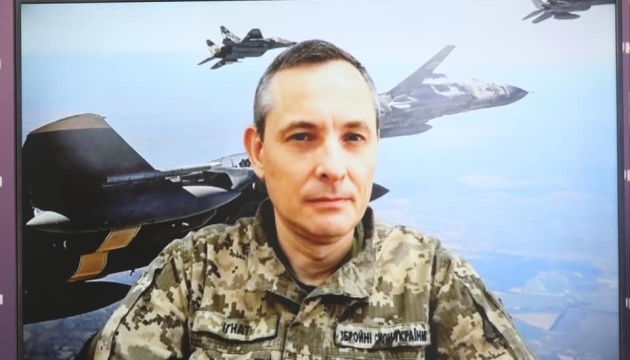 Air Force Spokesperson: Ukraine needs multirole fighter jets first of all
First of all, Ukraine needs multirole fighter jets.
The relevant statement was made by Spokesperson for the Air Force Command of the Armed Forces of Ukraine, Colonel Yurii Ihnat, an Ukrinform correspondent reports, referring to ArmyInform.
In his words, the MiG-29 aircraft, even if partners hand them over to Ukraine, will not be able to solve the problems that Ukrainian air forces are facing now.
"We understand that the enemy is superior to us both quantitatively and technologically. They have multirole aircraft that are ready to perform many tasks on the battlefield, capable of hitting air and ground targets, and have a wide range of weapons. We, sadly, have outdated equipment and aircraft. We have managed to adapt something to American weapons, namely such as the HARM missiles. But, this is not enough," Ihnat told.
In order to respond to the current threats, Ukraine needs multirole aircraft, such as F-15 and F-16 fighters. The enemy openly declares that they are planning to continue attacking infrastructure, decision-making centers, etc. To repel this threat, Ukraine would need long-range weapons, both missiles and those that can operate from multirole aircraft, Ihnat stressed.
Photo: ArmyInform
mk