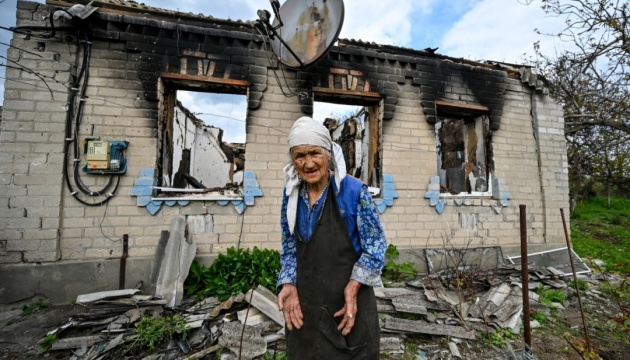 Bombed-out life: how Ukrainians resist Russian assault
Russia's full-scale invasion of Ukraine is already in its tenth month.
During this time, Russian troops have destroyed the homes of millions of Ukrainians, with missiles targeting critical infrastructure, depriving the civilian population of light, heat, water, and communications.
Enemy troops grossly violate human rights and the customs of war, implementing a deliberate policy of killing Ukrainians. Shelling and airstrikes target residential buildings, people at public transport stops and in queues, hospitals, and schools. In the occupied territories, the invaders rob, rape, kidnap, and kill the local population.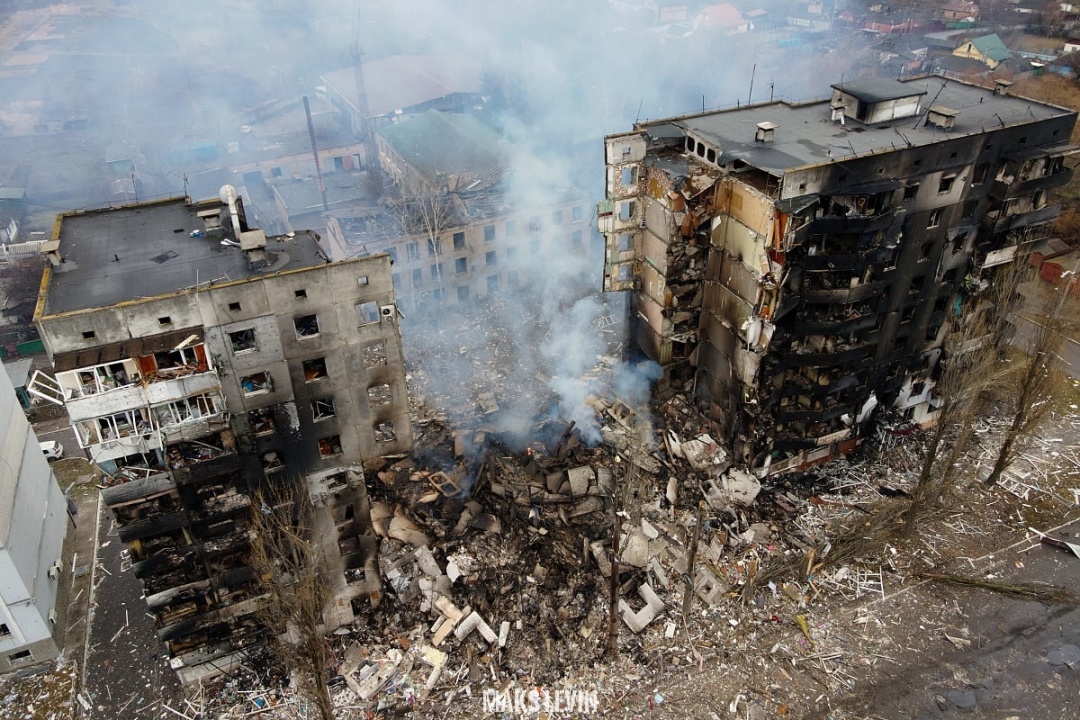 A residential building in Borodianka bombed by the Russians. Photo: Maks Levin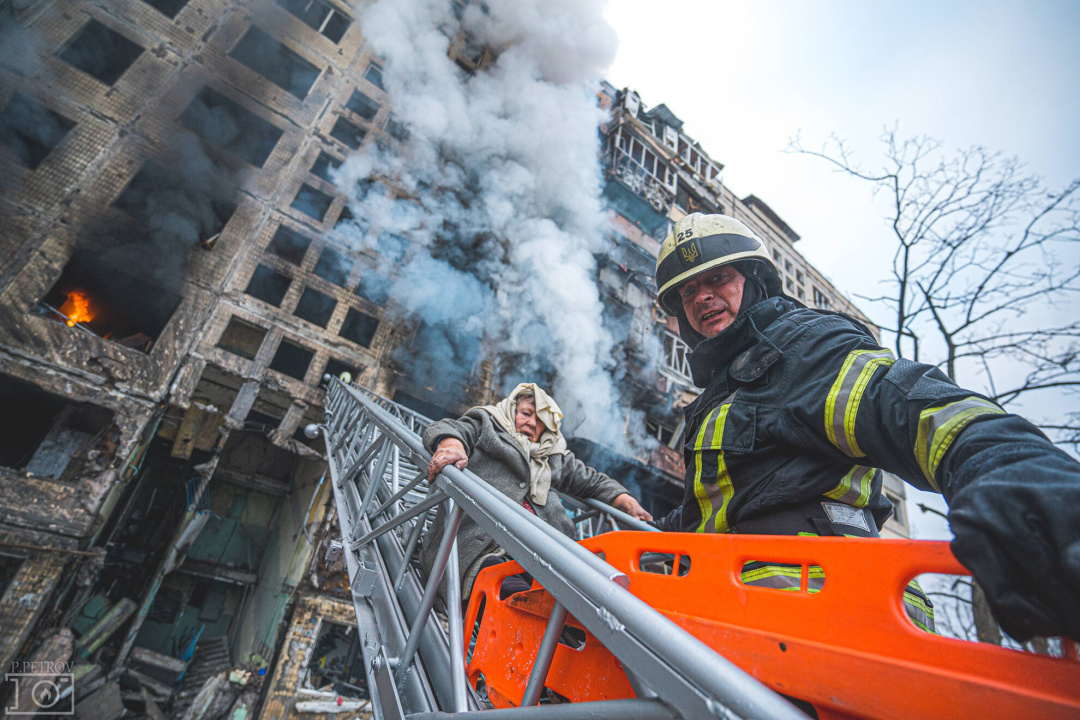 An elderly woman is rescued from a house in Kyiv hit by a Russian missile. Photo: Pavlo Petrov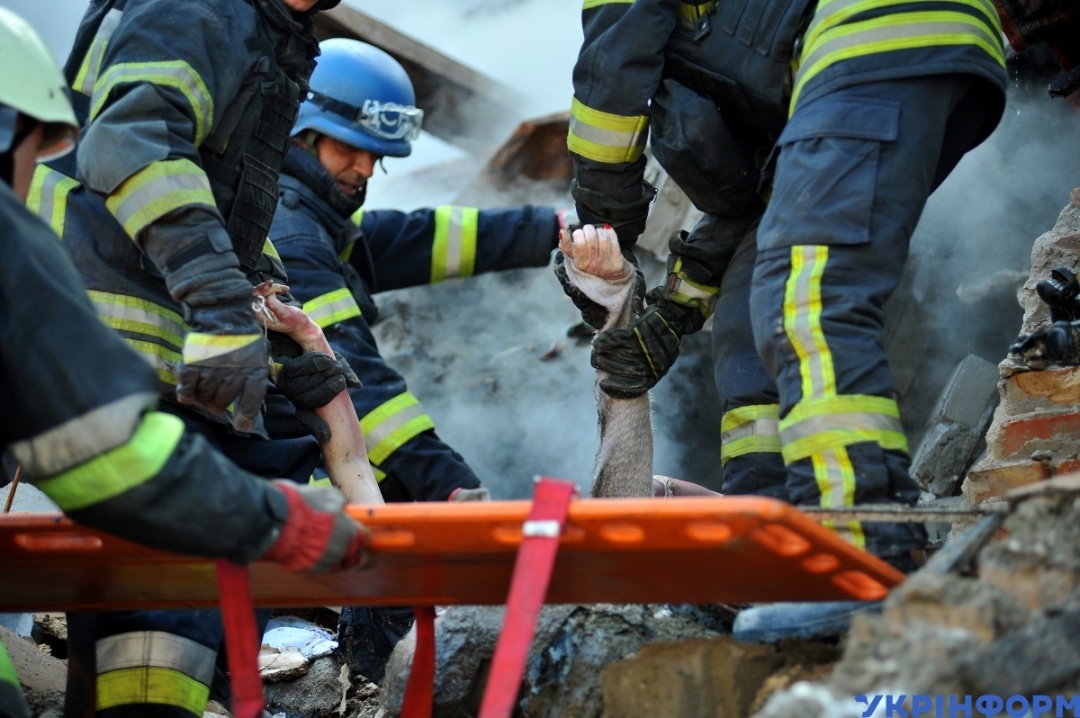 Rescuers retrieve the body of a deceased woman from the rubble of a house destroyed by the Russians in Zaporizhzhia. Photo: Albert Koshelev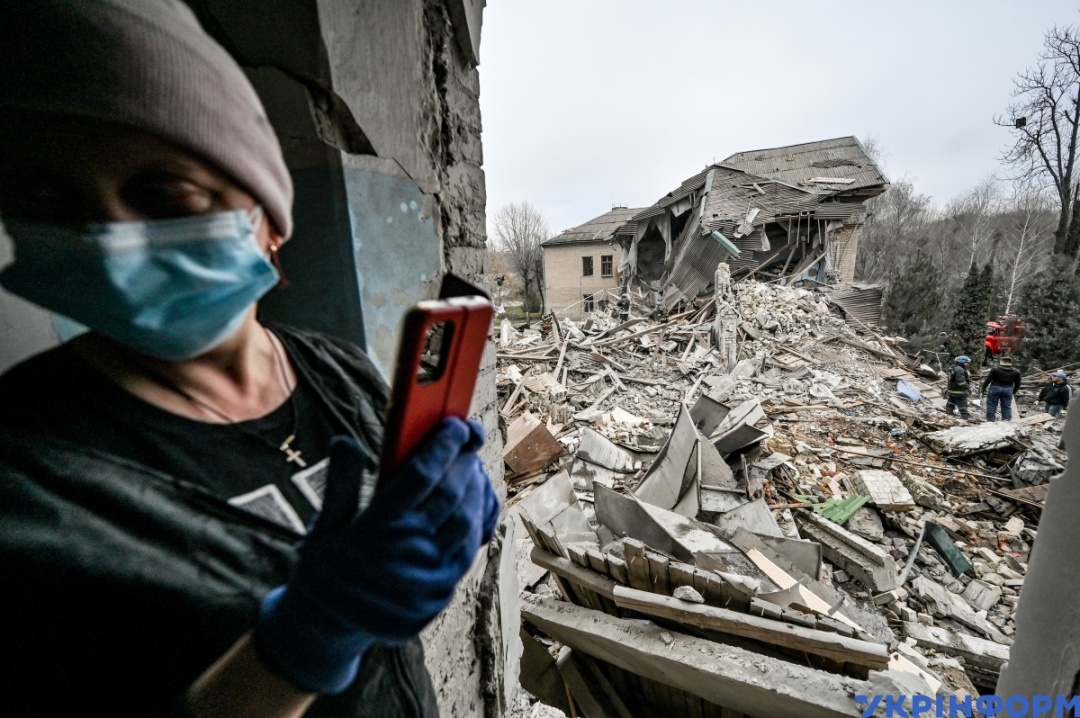 A woman against the background of the ruins of a maternity hospital in Vilniansk. A two-day-old baby was killed here by Russian shelling. Photo: Dmytro Smolienko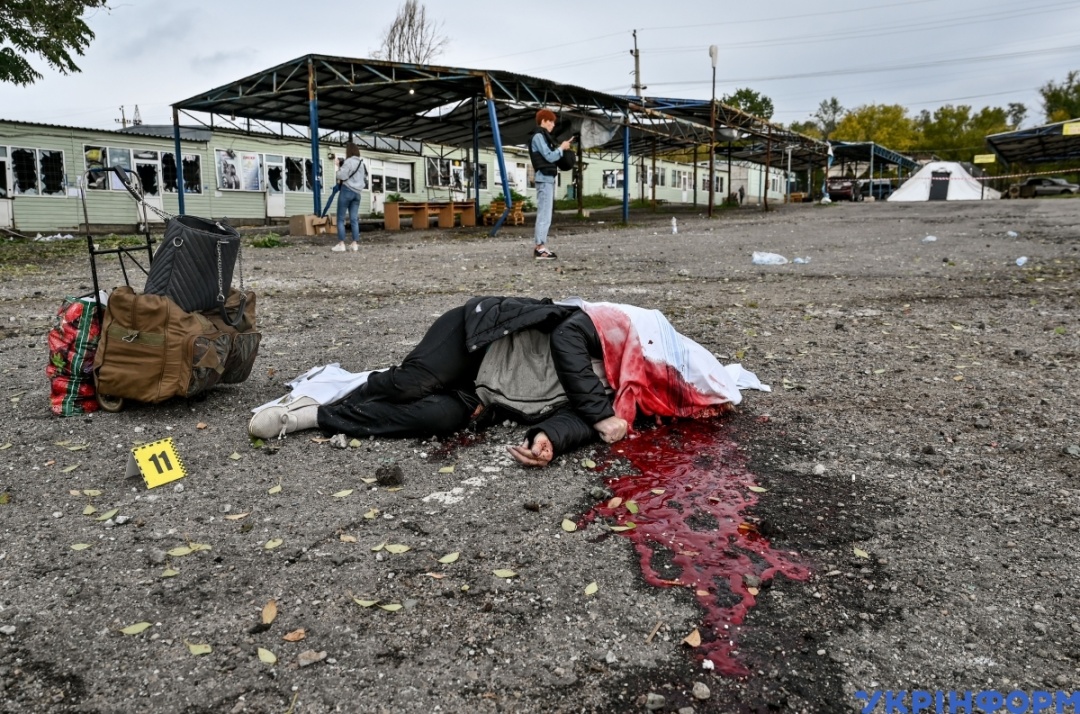 A victim of the Russian army's shelling of a humanitarian convoy in Zaporizhzhia. Photo: Dmytro Smolienko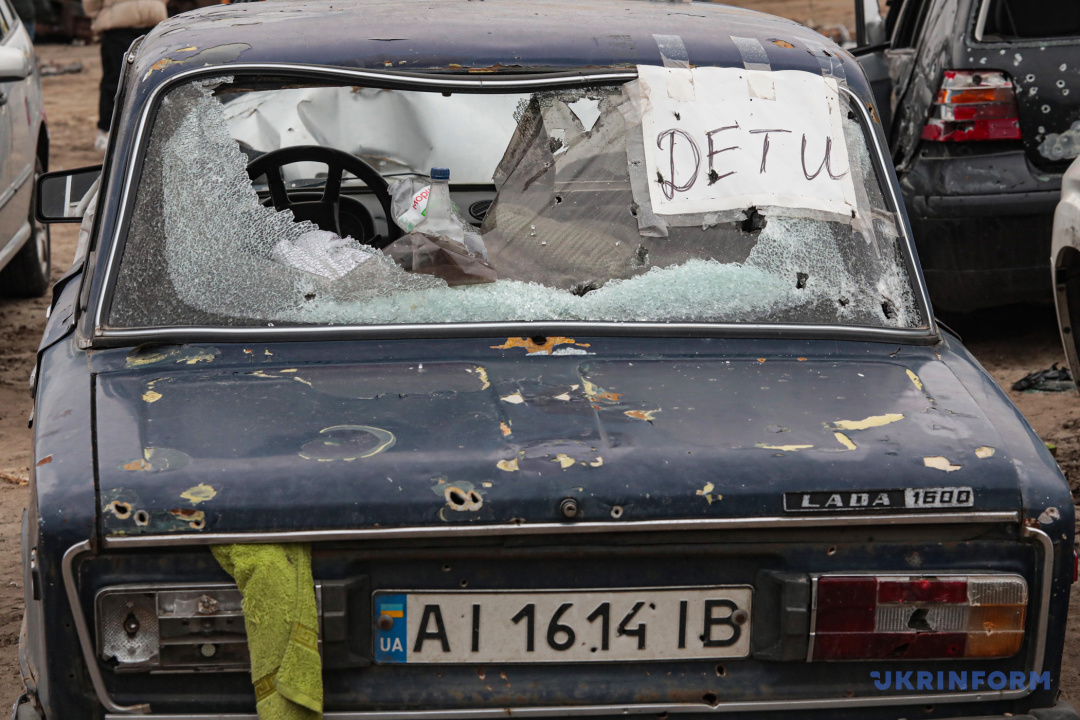 Photo: Hennadii Minchenko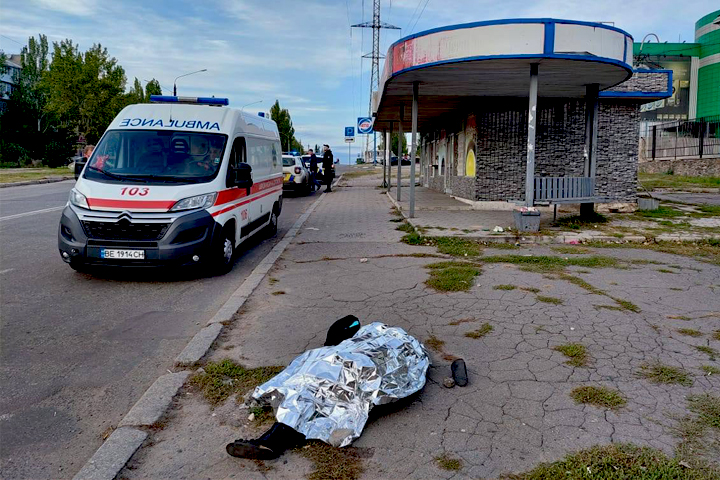 A victim of Russian shelling of a public transport stop in Mykolaiv. Photo: Kyrylo Tymoshenko / Telegram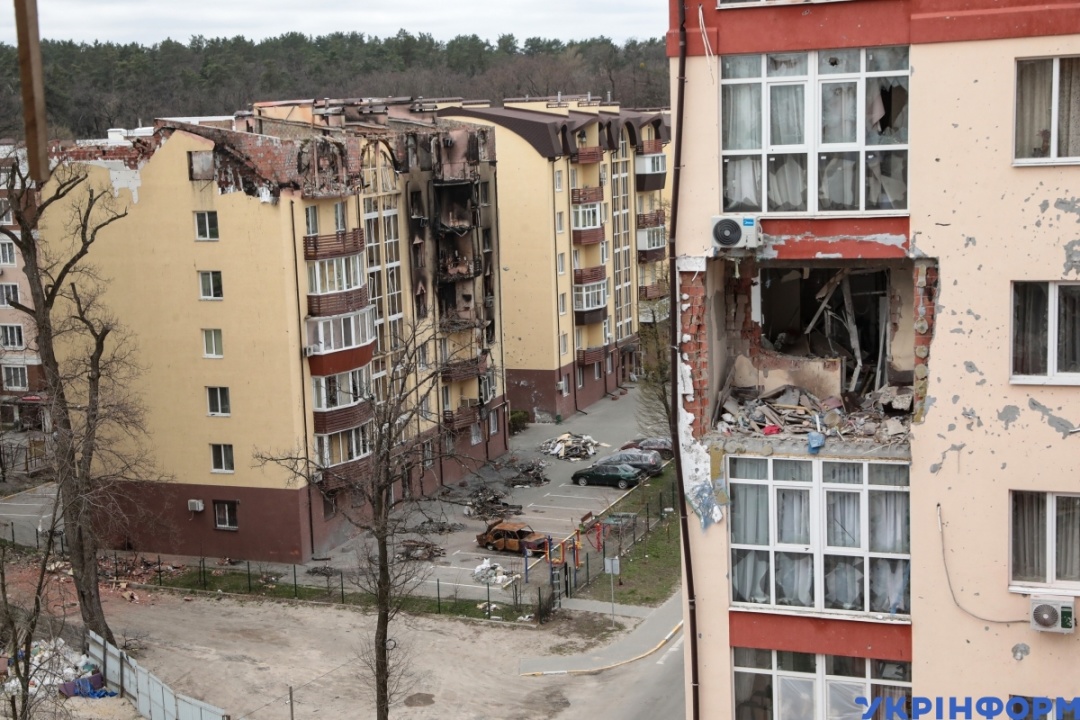 Residential buildings in Irpin destroyed by the Russians. Photo: Hennadii Minchenko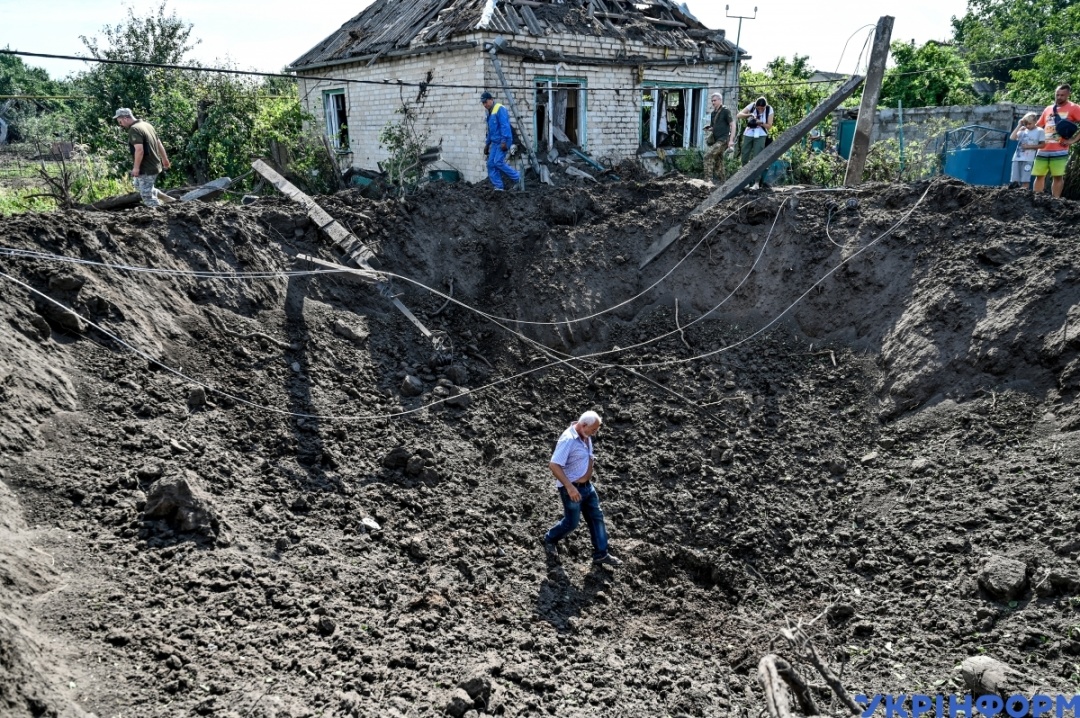 Aftermath of a Russian attack on the infrastructure of the Kushuhum community, Zaporizhzhia region. Photo: Dmytro Smolienko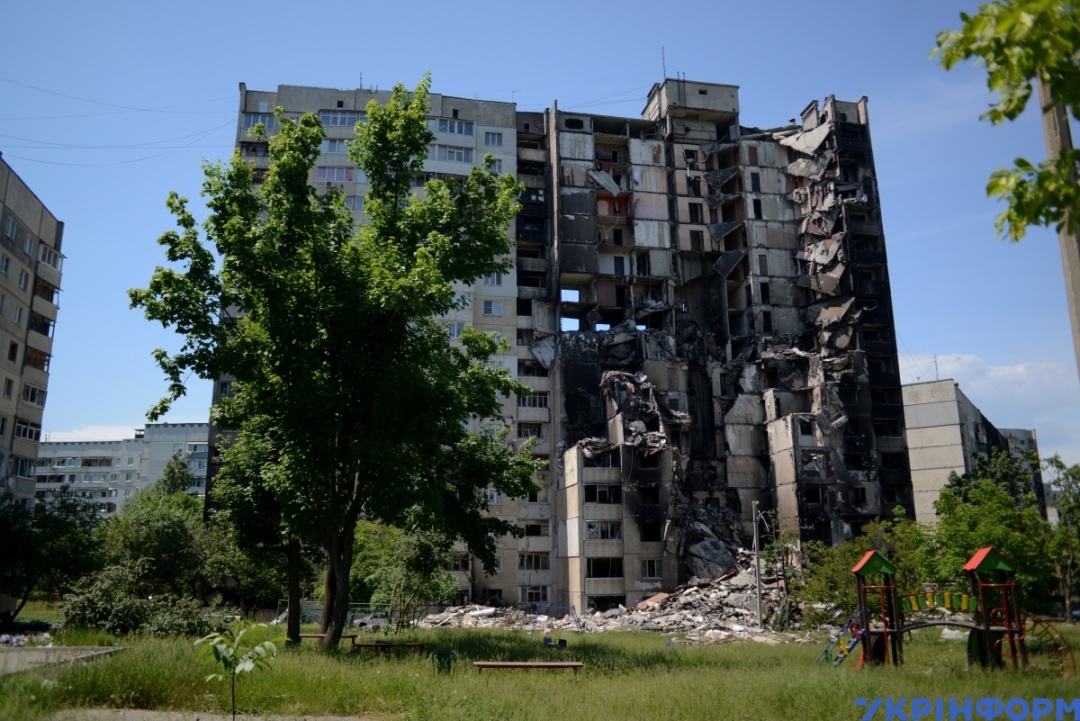 Pivnichna Saltivka is the most destroyed district of Kharkiv. Photo: Yevhen Kotenko
According to the Office of the United Nations High Commissioner for Human Rights (OHCHR), more than 17,000 civilian casualties have already been recorded in the war waged by Russia against Ukraine, including 6,655 killed and 10,368 injured. At the same time, it is currently impossible to establish the exact number of casualties in the temporarily occupied territories and in areas of active hostilities.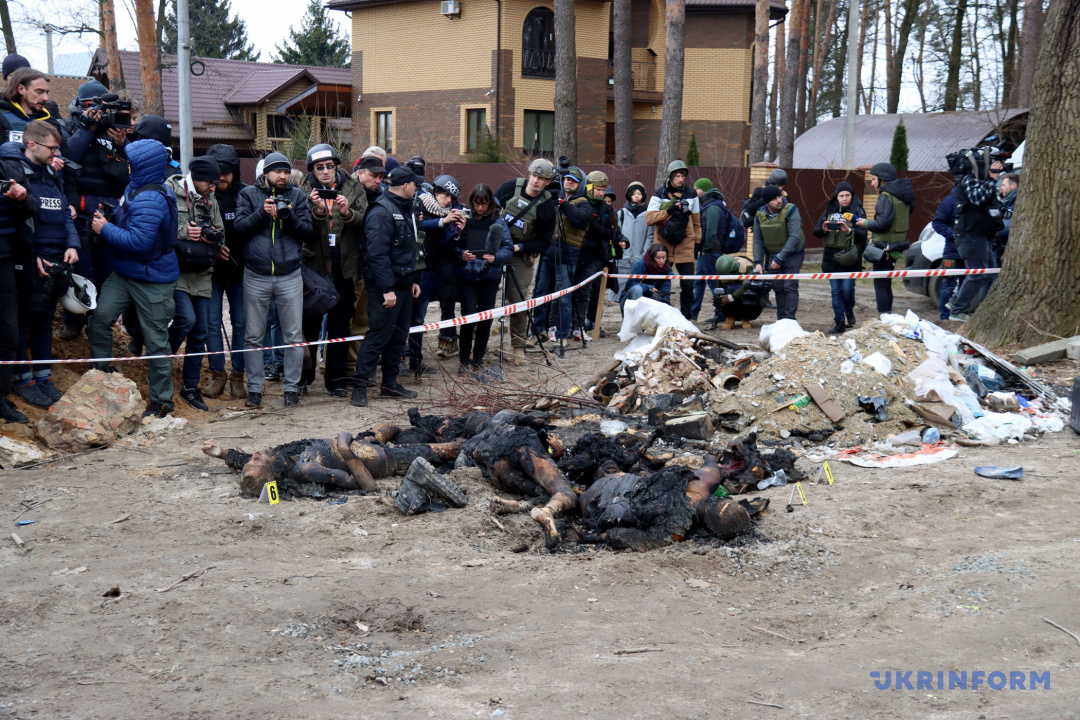 Bodies of civilians burned by the Russian army on a street in Bucha after the deoccupation of the city. Photo: Anatolii Siryk
As many as 440 children have been killed and 852 others injured as a result of Russia's armed aggression.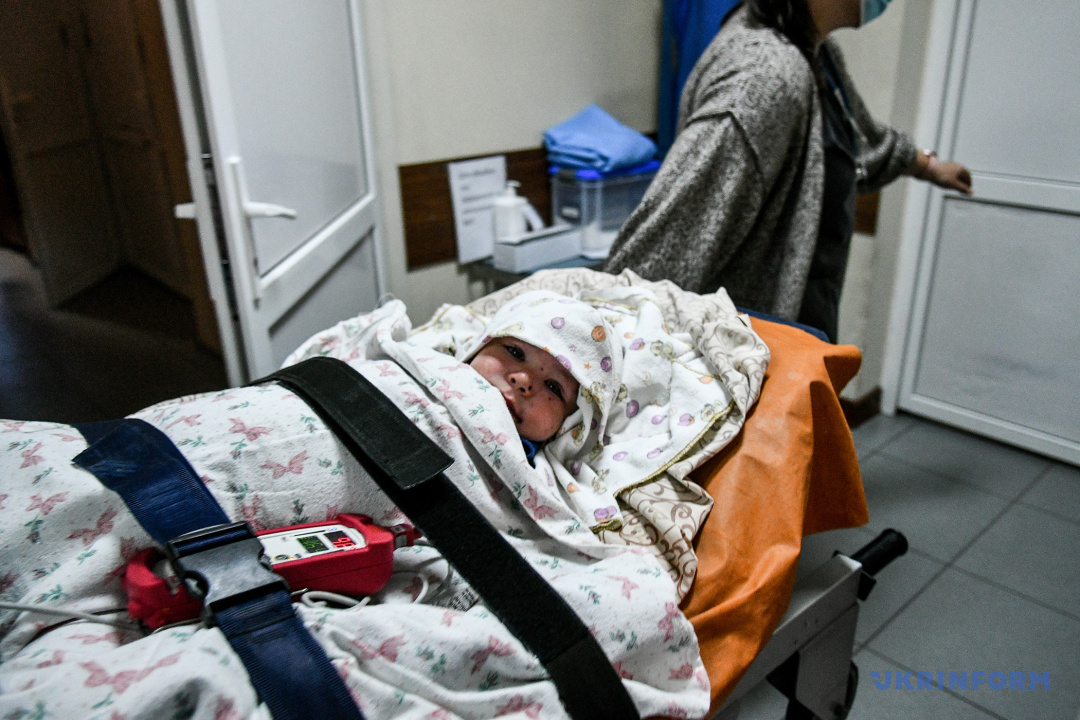 Doctors of the Zaporizhia Regional Clinical Children's Hospital provide medical assistance to a child who sustained severe injuries as a result of shelling by Russian troops. Photo: Dmytro Smolienko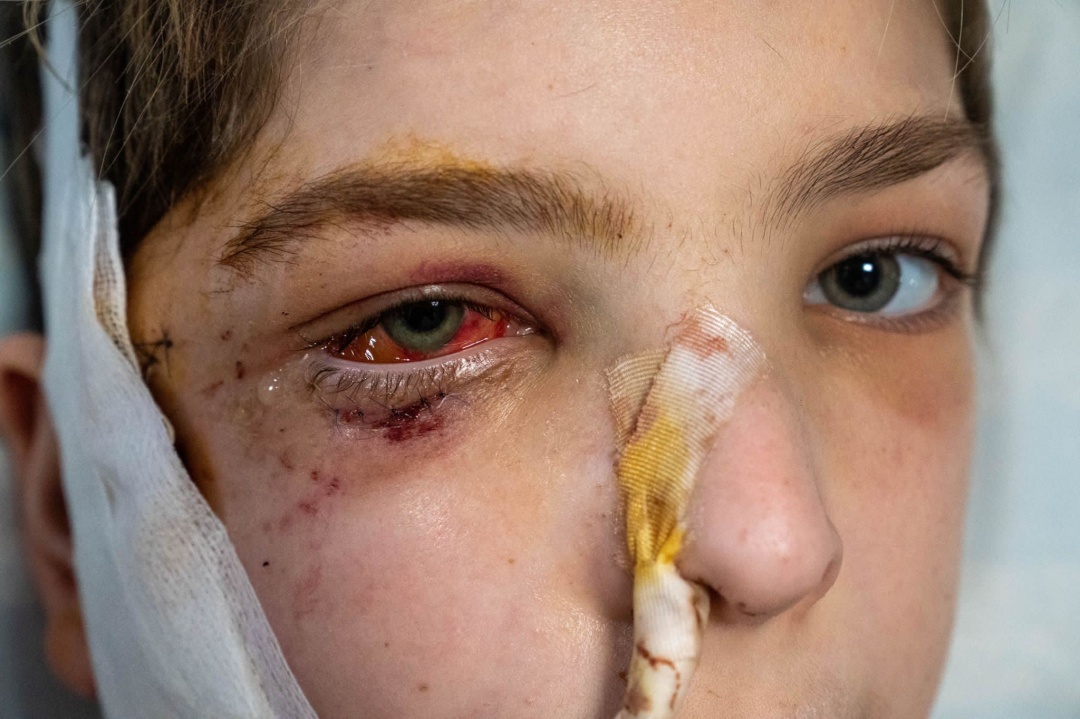 A 13-year-old boy, Vova, ended up in the Okhmatdyt children's hospital on February 26. He and his family were trying to leave Kyiv when their car came under fire. The boy's father and his six-year-old brother died on the spot. Photo: Okhmatdyt
The Russians are actively resorting to massive missile attacks, when up to a hundred missiles are fired at targets across Ukraine at the same time. Critical infrastructure and residential buildings come under shelling, with residents remaining without electricity, water, heating, and communications for a long time. Nevertheless, Ukrainian air defenses intercept most of the missiles.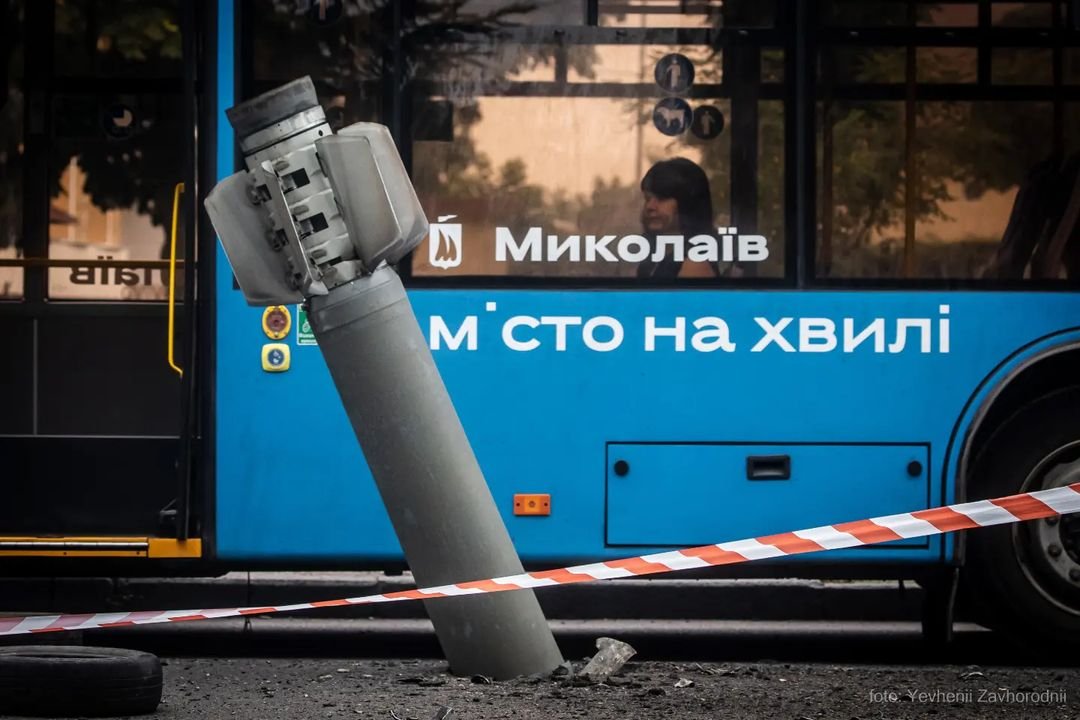 Photo: Yevhenii Zavhorodnii
According to Ukrenergo CEO Volodymyr Kudrytskyi, after Russia's massive attacks on Ukraine's energy infrastructure, there are almost no intact thermal and hydroelectric power plants or undamaged nodal substations of Ukrenergo left in Ukraine.
In addition, Russian troops target gas pipelines.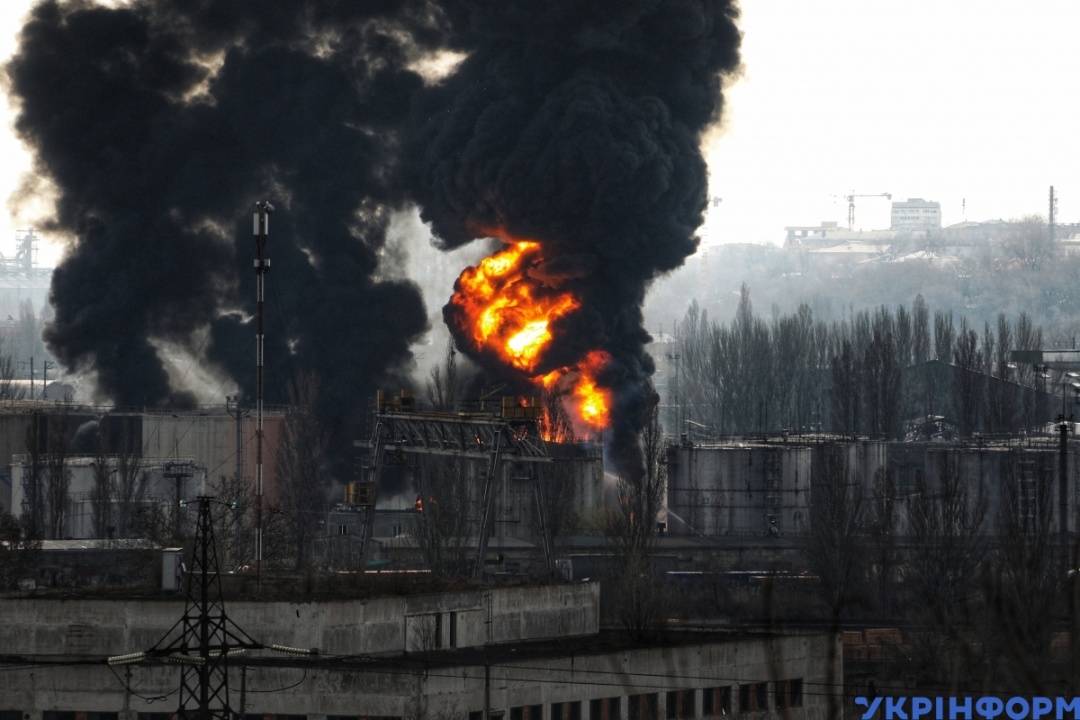 The consequences of missile strikes by Russian troops on an oil refinery and oil storage facilities in Odesa. Photo: Nina Liashonok
The enemy wants to break the resistance of Ukrainians, depriving them of access to basic needs, plunging millions into darkness and cold.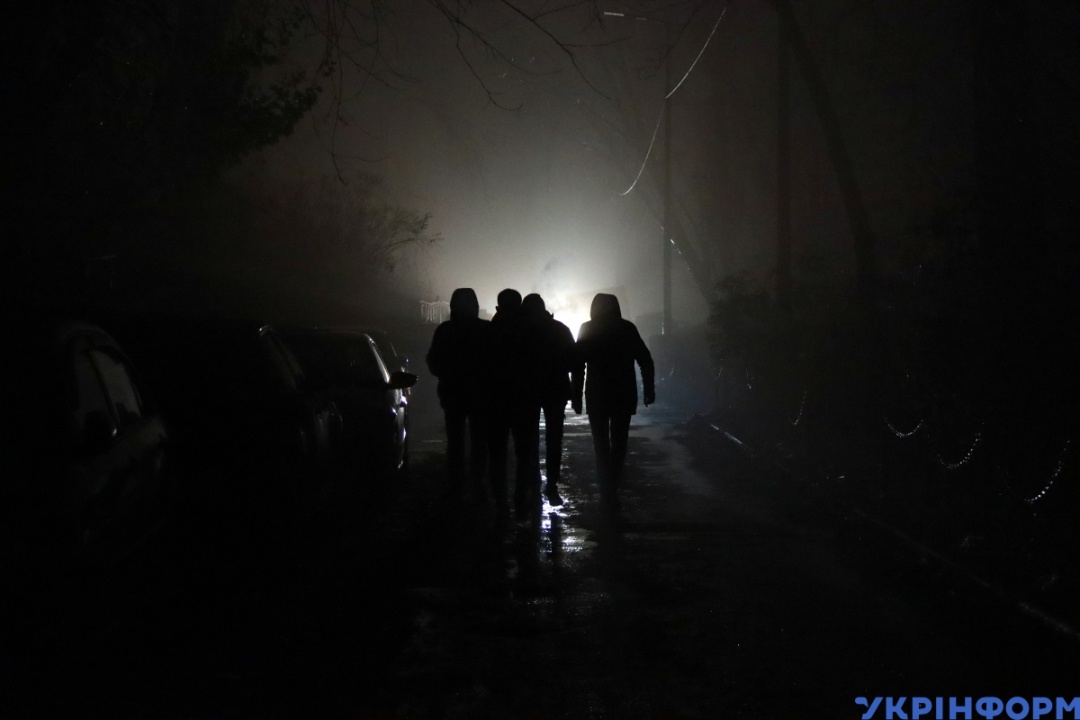 Blackout in Kyiv. Photo: Anatolii Siryk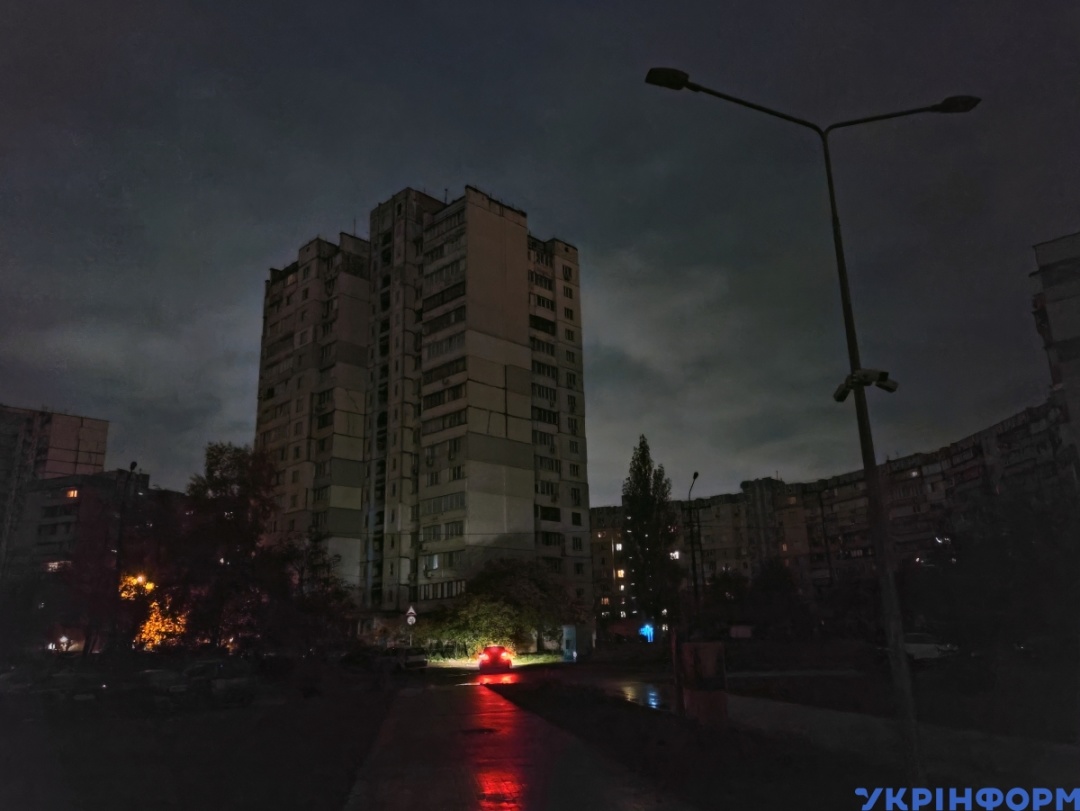 Photo: Hennadii Minchenko
However, such conditions only harden people who are not ready to give up. Ukrainians buy generators so that businesses can work, they make their homes cozy with the help of candles, and they learn how to cook. They also adapt to life in conditions of emergency and scheduled power outages, equipping "invincibility centers" where they can warm up and charge their phones.
Despite Russian missile terror, Ukrainian doctors continue to perform extremely complex operations without light, heat and water.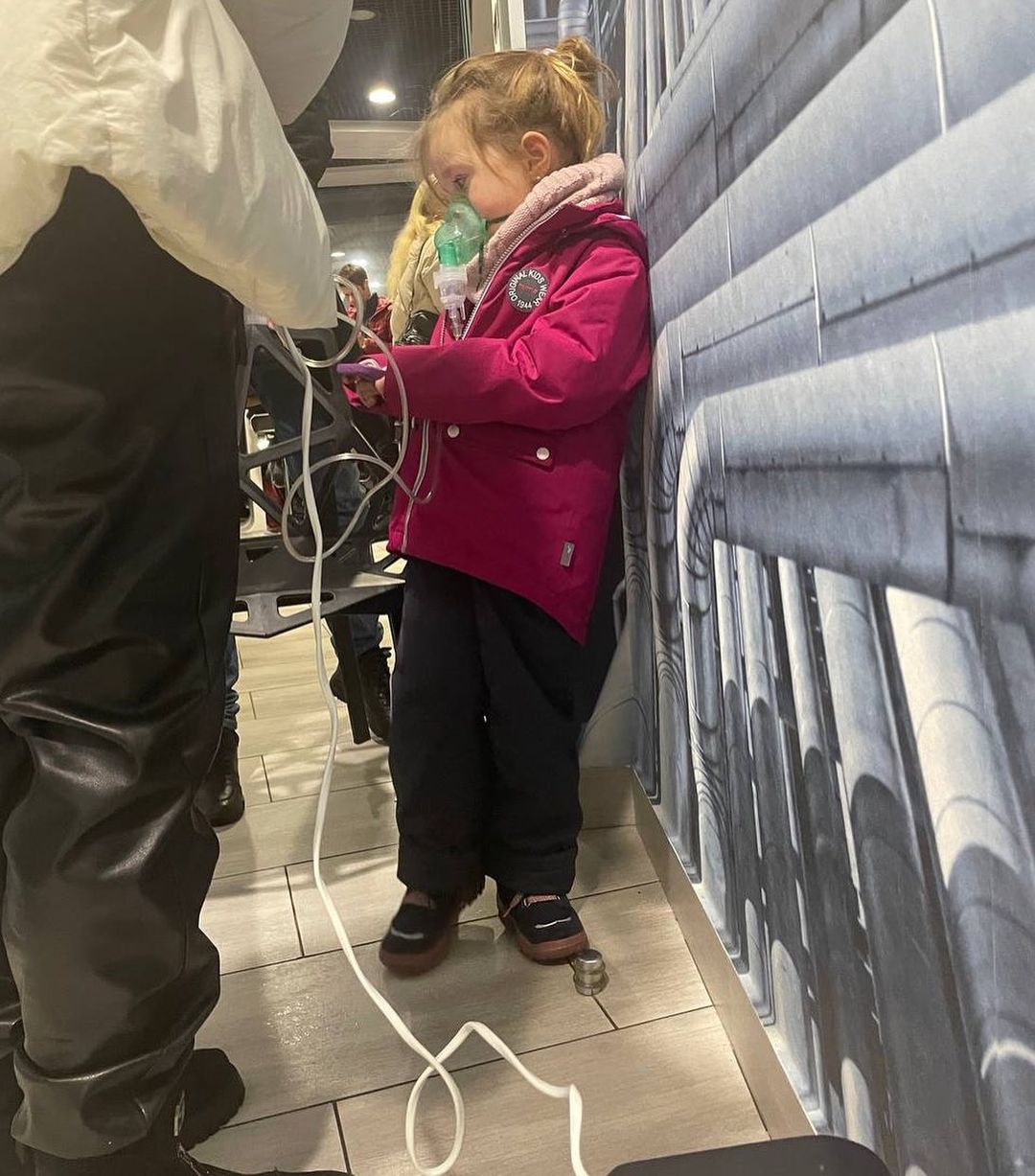 In Kyiv, a little girl was brought to a gas station in order to connect the inhaler necessary for her life to the power grid. Photo: @natasha_marinuk/instagram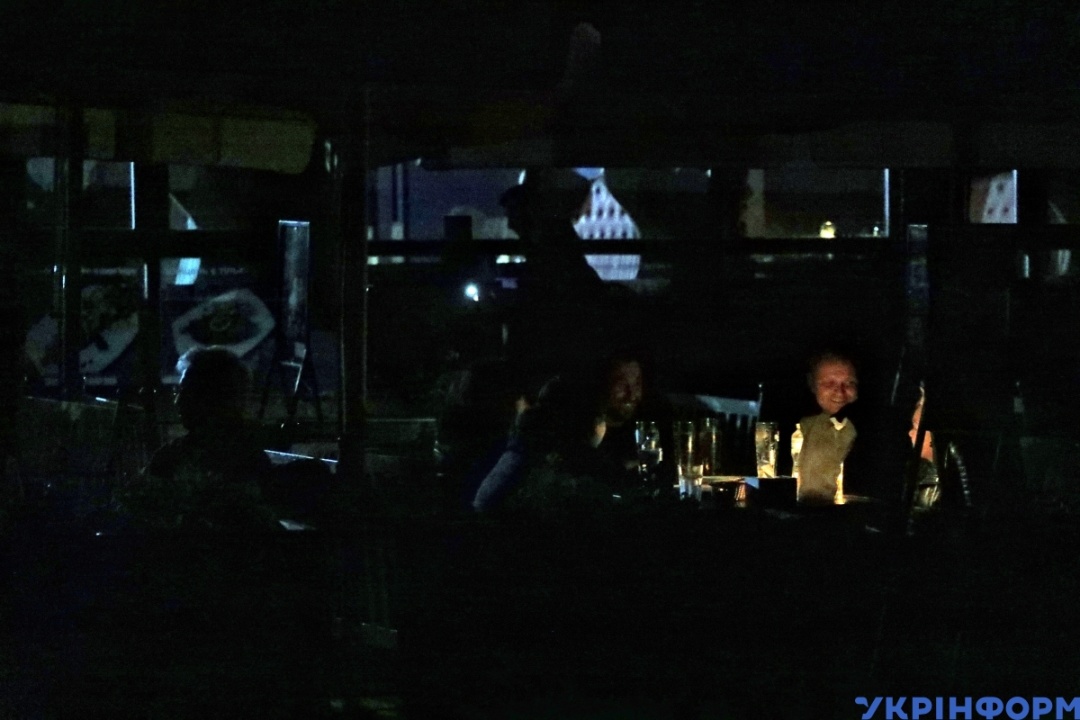 People in a cafe during a blackout in Odesa. Photo: Nina Liashonok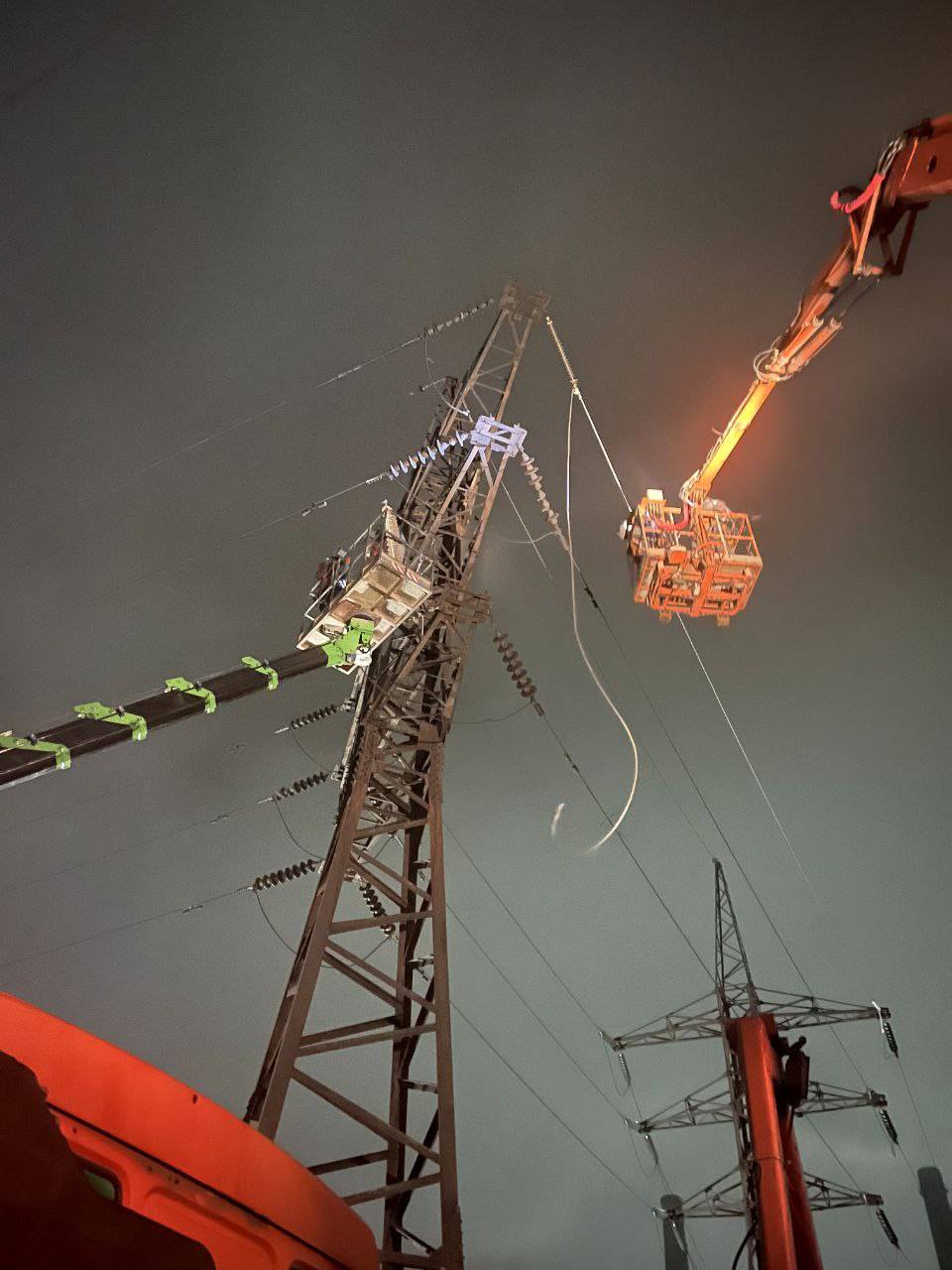 DTEK power engineers, together with all rescue services, continue to eliminate the consequences of the attacks on energy facilities, which Russia inflicted on November 23. Photo: DTEK Kyivski Elektromerezhi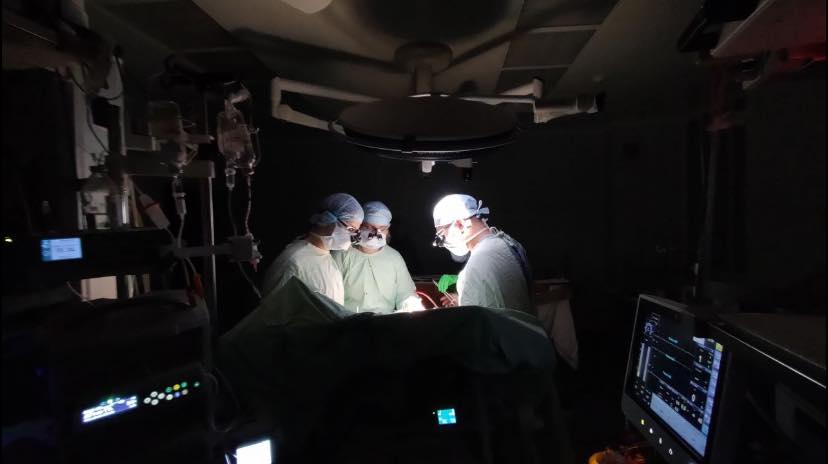 Despite the blackout, Ukrainian cardiac surgeons continue heart surgery. Photo: Center for Pediatric Cardiology and Cardiac Surgery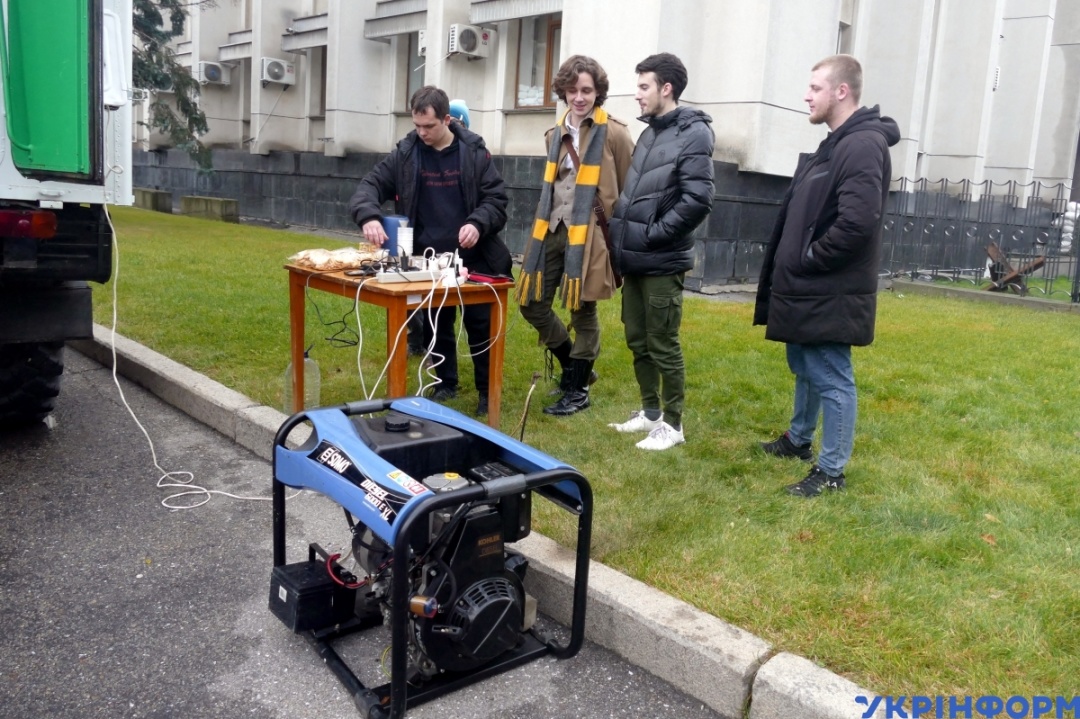 A mobile phone charging point in downtown Odesa. Photo: Yulii Zozulia