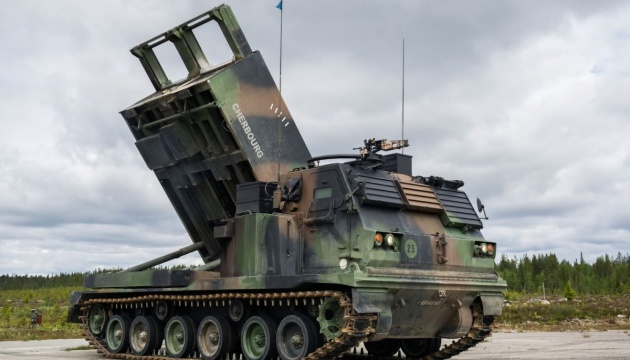 Another French MLRS already in Ukraine - Reznikov
Ukraine's Defense Minister Oleksii Reznikov says another French multiple-launch rocket system, LRU, has arrived in Ukraine.
That's according to Reznikov's tweet, posted on Tuesday, Ukrinform reports.
"The 4th brother in the Long Hand family, LRU from France, has arrived in Ukraine! Ukraine's Army now is even more powerful for deterring and destroying the enemy. That is a visible result of friendship between Volodymyr Zelensky and Emmanuel Macron. Thank you to Sebastien Lecornu, the government and people of France!" Reznikov tweeted.
As reported earlier, Ukraine recently received from France another batch of military assistance, which includes two batteries of Crotale surface-to-air missile systems and two multiple rocket launchers.