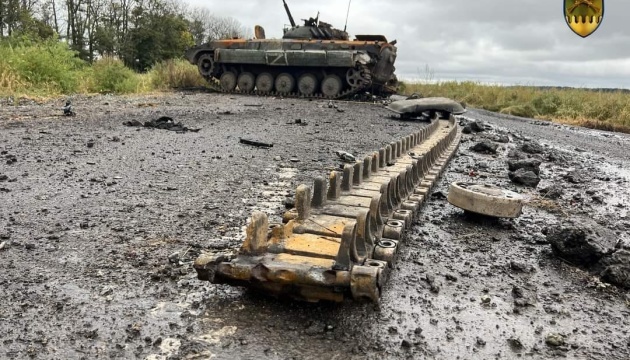 Russian military death toll in Ukraine rises to 88,380
The Armed Forces of Ukraine eliminated about 88,380 Russian troops in Ukraine from February 24 to November 29, including 480 in the past day alone.
The General Staff of the Armed Forces of Ukraine said this in a post on Facebook, according to Ukrinform.
The enemy's total combat losses also include 2,911 tanks (+3 over the past day), 5,866 armored combat vehicles (+5), 1,901 artillery systems (+2), 395 multiple launch rocket systems, 209 air defense systems, 280 warplanes (+2), 261 helicopters, 1,555 operational and tactical unmanned aerial systems, 531 cruise missiles, 4,423 trucks and tankers (+76), 16 warships/cutters, and 163 pieces of special equipment.