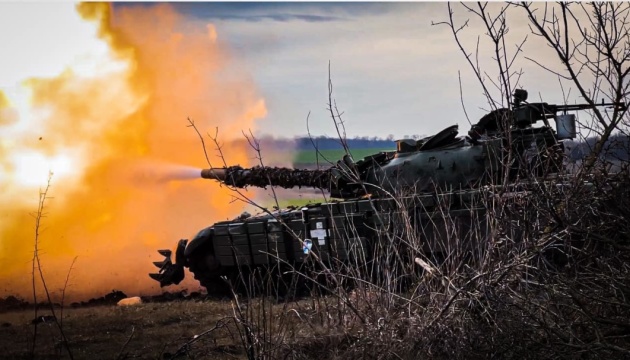 Ukraine's missile, artillery units engage four enemy clusters, important military facility in country's south
Units of the Missile and Artillery Forces of Ukraine hit four enemy manpower and equipment clusters, as well as an unnamed "important" military object over the past day.
That's according to Operational Command South, Ukrinform reports.
The Command reported that the enemy continues to suffer significant losses in the area. It has been confirmed that the facility operated by the Russian invaders was damaged in the area of ​​Enerhodar.
In addition, on November 26, six units of military equipment of various types were destroyed and about 30 servicemen were wounded. The number of KIAs is being verified.
About 30 units of damaged military equipment undergoing repairs were recorded in the village of Hola Prystan, Kherson region.
In order to discredit the Defense Forces, the Russian occupiers are shelling populated areas, shifting the responsibility to the Armed Forces of Ukraine. In addition, the enemy spreads misinformation that Ukrainian citizens from the liberated territories are being detained by the Ukrainian military on accusations of collaborating with the occupiers. The move is allegedly aimed to increase the POW exchange fund.