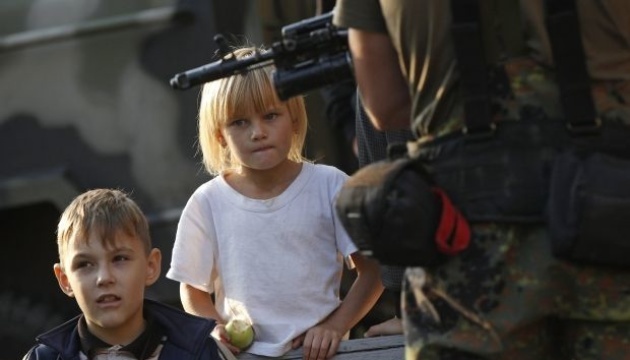 Russia believed to have deported over 12,000 Ukrainian children - prosecutors
In Ukraine, 329 children are currently considered missing, while 12,034 have been deported to Russia, according to the Children of War government portal.
That's according to the press service of the Prosecutor General's Office, Ukrinform reports.
"Data on affected children as of November 28, 2022: 329 are missing, 12,034 – deported, and 7,819 – found," the statement says.
In turn, juvenile prosecutors say 440 children were killed as a result of Russia's armed aggression. It is noted that there are currently 851 children reported as injured. That is, in total, more than 1,291 children casualties have been confirmed.
It is clarified that these numbers are not final as the work is underway to verify reports coming from active hostility zones, as well as the temporarily occupied and liberated territories.
According to the PGO, the largest numbers of affected children were reported in Donetsk region (424), Kharkiv region (266), Kyiv region (117), Mykolaiv region (77), Zaporizhia region (76), Kherson region (70), Chernihiv region (68), Luhansk region (64), and Dnipropetrovsk region (33).
"A total of 2,719 educational facilities were damaged due to bombing and shelling by the Russian armed forces. Of them, 332 were completely destroyed," the statement specifies.
As reported, on November 27, the PGO said the number of wounded children in Ukraine due to the full-scale war with the Russian Federation had increased to 851.