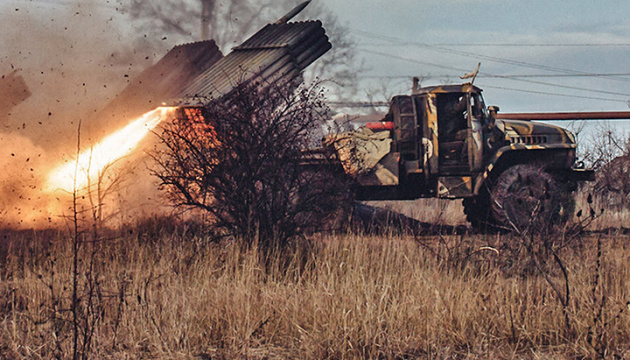 Following retreat, Russians pummeling Kherson with Grads - British intelligence
After the liberation of Kherson by Ukrainian troops on November 11, the city is subjected to daily shelling by Russian forces, who employ Grad MLR systems.
The British Defense Ministry reported the update via Twitter on Monday, referring to intelligence, Ukrinform reports.
As noted, on November 24 alone, 10 people were killed by the strikes. On November 27, some 54 such attacks were reported in the area.
The city is vulnerable because it remains within range of most of the Russian artillery systems, which are now firing from the eastern bank of the Dnipro River, from behind newly fortified defensive lines, British intelligence points out.
"Much of the damage is likely being inflicted in Kherson by Russia's use of multiple rocket launchers, principally BM-21 Grad systems," the summary says.
As reported by Ukrinform, British intelligence previously stated that over the past two weeks, Russia had likely redeployed the main units of the Airborne Forces to Donetsk and Luhansk regions.