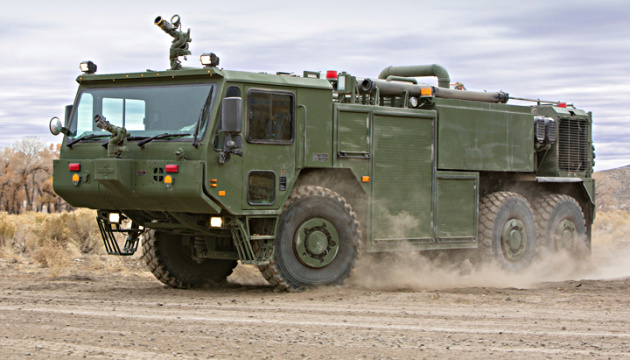 Germany sends new batch of military aid to Ukraine
Last week, Germany sent another batch of special purpose vehicles for the Ukrainian military.
This is said in a statement published on the website of the German government.
In particular, the military support delivered to Ukraine last week included: 2 tank transporter tractor M1070 Oshkosh (8 had been delivered before), 14 border protection vehicles (39).
Military support to Ukraine in planning/in execution includes 14 tracked and remote controlled infantry vehicles for support tasks.
The total value of individual licenses issued by the Federal Government for the export of military goods in the period from January 1, 2022 to November 21, 2022 amounts EUR to 1.636 billion.
As reported, in late October, German Chancellor Olaf Scholz stated that Germany would provide Ukraine with three more IRIS-T air defense systems as soon as possible.
Germany will deliver three more IRIS-T air defense systems to Ukraine as soon as possible
iy