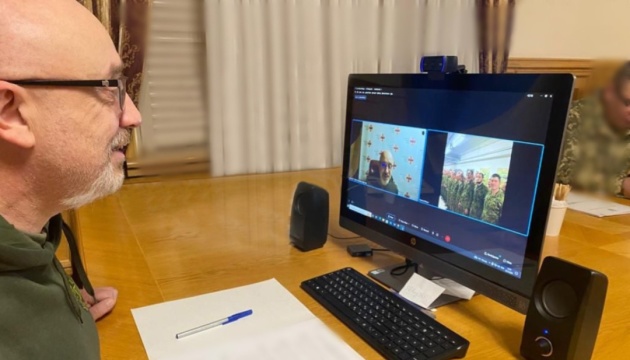 Estonia to continue training programs for Ukraine Army - Reznikov
On Saturday, Defense Minister Oleksiy Reznikov held a video conference with his Estonian colleague Hanno Pevkur and thanked Estonia for its support to Ukraine.
"I had a meaningful VTC with my Estonian colleague Hanno Pevkur while he was visiting our soldiers at a training base in Estonia. I took this opportunity to greet our warriors, who will soon complete their course and depart for combat zones," Reznikov wrote on Twitter.
He also thanked Estonia for its strong support for Ukraine.
"Training programs for Ukraine's Army in Estonia will be ongoing," Reznikov added.
Photo: Oleksiy Reznikov, Twitter
iy