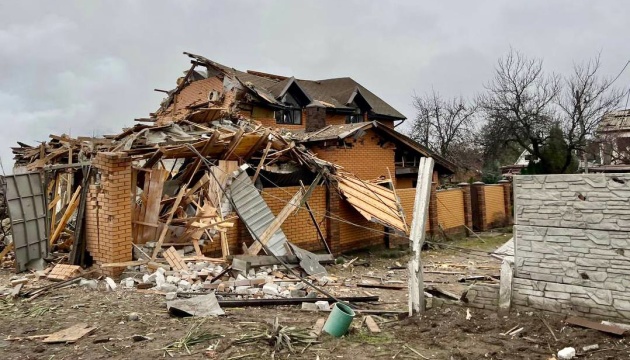 Number of casualties following Russian shelling of Dnipro up to 13
The number of those injured as a result of the Russian missile attack on the city of Dnipro increased to 13. Four people were hospitalized.
That's according to the chief of the Dnipropetrovsk Regional Military Administration Valentyn Reznichenko, Ukrinform reports.
"Thirteen people who were injured by a missile attack on Dnipro have already reported to doctors. Four are in the hospital. Among them is a 17-year-old boy," Reznichenko said.
According to the officials, all emergency services are working at the site of the missiles hit, rescuers are clearing out the debris. It is likely that someone remains underneath the rubble.
As reported, the Russian army on Saturday shelled the city of Dnipro. According to Mayor Boris Filatov, city communications and infrastructure were not affected by the strike.