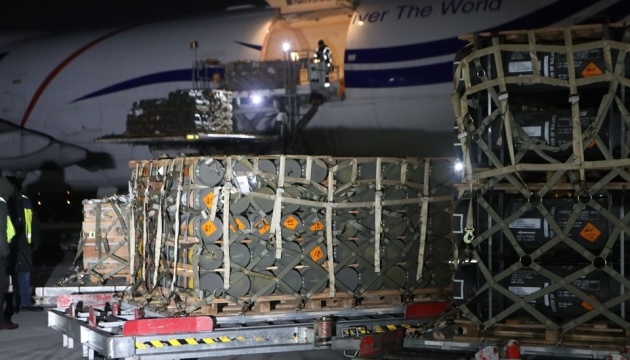 Some nations send Ukraine weapons secretly - Kuleba
Some countries provide military aid to Ukraine, although they do not talk about it and even deny their participation. In these cases, Ukraine receives weapons via third countries, not directly.
This is reported by Ukrinform with reference to the Ministry of Foreign Affairs of Ukraine.
Minister of Foreign Affairs of Ukraine Dmytro Kuleba says partners not only transfer their own weapons but also work with third countries, buying equipment from them before forwarding it to Ukraine.
"Most of these third countries publicly say that they are supplying nothing, but things are happening behind the scenes," he noted.
The minister also emphasized that no world leader is pushing Ukraine to negotiate against its interests: "Everyone understands that peace must be fair. And a fair peace begins with the complete restoration of Ukraine's territorial integrity. This is goal is quite achievable."
As Ukrinform reported earlier, as a result of negotiations with the American government, the Israeli authorities transferred millions of dollars for the purchase of "strategic equipment" for Ukraine.
In October, Israel provided Ukraine with intelligence to be used for downing Iranian-made one-way attack drones.