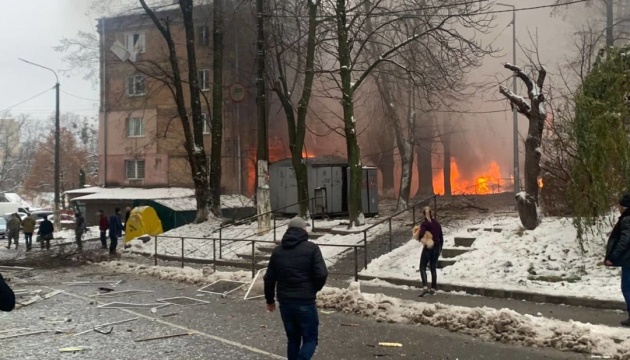 Death toll of Russian missile attack on Kyiv region rises to seven
After yesterday's shelling of Kyiv region, another injured Ukrainian died in intensive care, which brought the death toll to seven.
That's according to Oleksiy Kuleba, head of the Kyiv Regional Military Administration, Ukrinform reports.
"As a result of yesterday's shelling, as of now, the seventh person has died in intensive care," Kuleba wrote.
He noted that the authorities will rebuild infrastructure and housing, but "human lives cannot be restored."
"However, we will avenge everyone. Russia will bear responsibility for all crimes," the head of the administration stressed.
As reported by Ukrinform, four high-rise buildings, a kindergarten, and a school were damaged in Vyshgorod during Russian shelling.