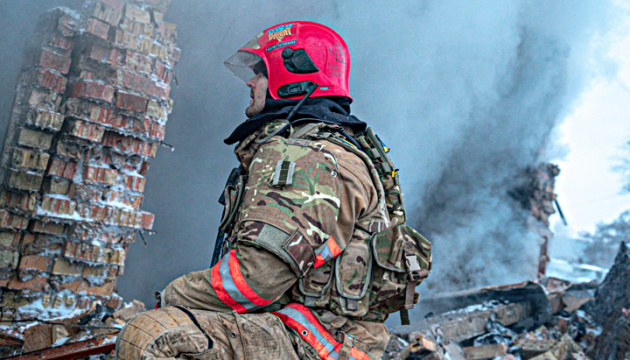 Missile attack on Ukraine: three hits on residential buildings, ten people killed
Ukrainian Interior Minister Denys Monastyrskyi has said that ten people were killed in Russia's missile attack on Ukraine on Wednesday, November 23.
He said this in a post on Facebook, Ukrinform reports.
"Russia continues to launch massive missile strikes on the civilian population of Ukraine. Today we have three hits on apartment blocks. Unfortunately, ten people were killed. Between October 10 and November 23 alone, the Russians carried out almost 600 missile attacks on our territory," Monastyrskyi wrote.
He noted that Russia had carried out a planned attack on a maternity hospital in the Zaporizhzhia region, where there were only women in labor, babies and medical personnel.
"This is not just a war crime. The Russians deliberately sent S-300 missiles to the place where life is born. A newborn boy was just two days old when the Russians took his life," Monastyrskyi said.
"It is impossible to imagine the pain of the mother from the loss. But it is possible to understand the righteous anger that all Ukrainians feel. Perpetrators will be held accountable. According to the law and justice," the minister said.
During Wednesday's attack, the enemy launched 67 Kh-101/555 and Kalibr cruise missiles on targets across Ukraine. Ukrainian defense forces destroyed 51 cruise missiles, as well as five Lancet kamikaze drones.