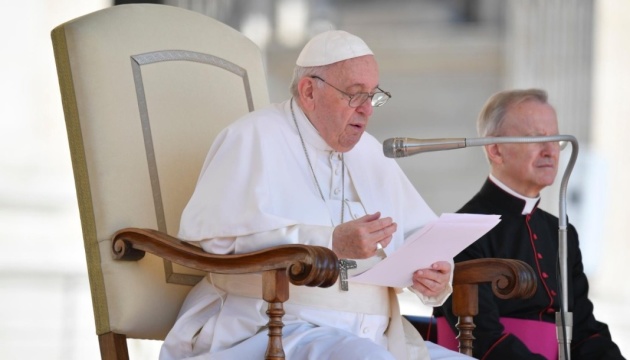 Pope honors victims of Holodomor, aggression against Ukraine
Pope Francis has again turned his thoughts to long-suffering Ukraine, mentioning the victims of the Holodomor and calling it genocide.
That's according to Vatican News, Ukrinform reports.
"Let us remember long-suffering Ukraine. This Saturday marks the anniversary of the terrible genocide of the Holodomor in 1932-1933 artificially caused by Stalin. Let us pray for the victims of this genocide and pray for the all Ukrainians, the children, the women and the elderly, the babies, who are today suffering the martyrdom of aggression," Pope Francis said at the conclusion of a General Audience on Wednesday, November 23.