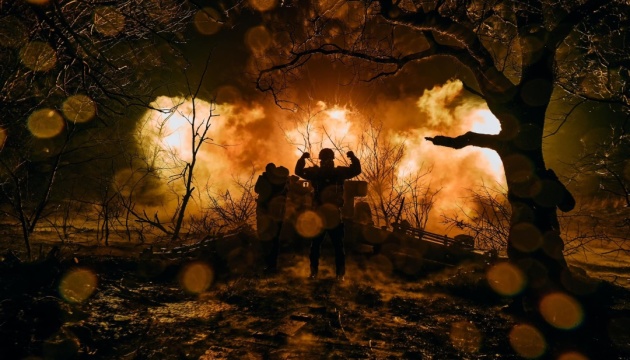 Ukraine's operation to liberate Kinburn Spit continues - Humeniuk
Ukraine's operation to liberate the Kinburn Spit is ongoing, according to Nataliia Humeniuk, the head of the press center of the Security and Defense Forces of the Operational Command South.
She said this live on the Espreso TV channel, Ukrinform reports.
"The most important thing is that the operation continues, and we continue our fight against the enemy. We must be aware that premature reports of liberation, the disappearance of the enemy from there can significantly harm Mykolaiv, which has breathed a little in connection with the de-occupation of large areas and the enemy pushed back for a long distance. But this distance can be critical and return the shelling," Humeniuk said.
She also added that there is a storm at sea and it does not allow the enemy to gain a good foothold on the Kinburn Spit.
"The sea helps us. The enemy cannot gain a foothold there because the Ukrainian Armed Forces inflict damage on the enemy's points. The spit does not provide for the location of a large number of buildings where it is possible to gain a foothold and hold on. We allow only the storm to make noise, and everyone to observe silence. It should be remembered, that the Kinburn Spit is linked to the temporarily occupied part of the left bank of the Kherson region, and this allows the enemy to bring reserves," Humeniuk said.