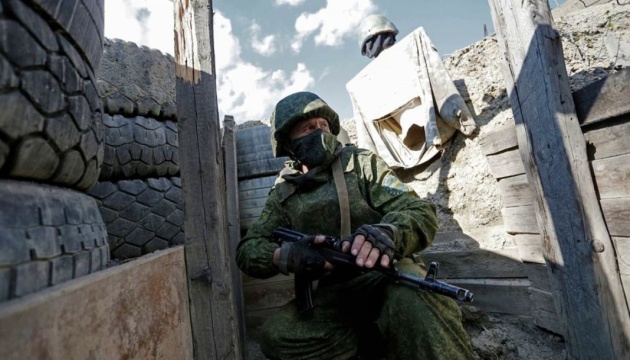 Svatove area most vulnerable spot in Russian defenses
Russian troops are likely to prioritize retaining control of the Svatove sector as the area is now the invaders' most vulnerable operational flank.
That's according to the British Defense Ministry referring to intelligence data, Ukrinform reports.
Over the last seven days, intense artillery exchanges have continued around the Svatove sector in Luhansk region in north-eastern Ukraine, according to the latest war update released on Twitter.
As on other parts of the front, Russian forces continue to prioritize constructing defensive positions, almost certainly partially manned by poorly trained mobilized reservists, the report notes.
"With Russia's south-western front line now more readily defendable along the east bank of the Dnipro River, the Svatove sector is likely now a more vulnerable operational flank of the Russian force," the tweet reads.
As a significant population center within Luhansk region, Russian leaders will highly likely see retaining control of Svatove as a political priority, British intelligence suggests.
However, commanders are likely struggling with the military realities of maintaining a credible defense, while also attempting to resource offensive operations further south in Donetsk. Both Russian defensive and offensive capability continues to be hampered by severe shortages of munitions and skilled personnel.
As Ukrinform reported earlier, British intelligence considered Russian retreat from the right bank of the Dnipro in Kherson region much better organized than in other areas, which may testify to a better command of withdrawing troops.
Photo: AA