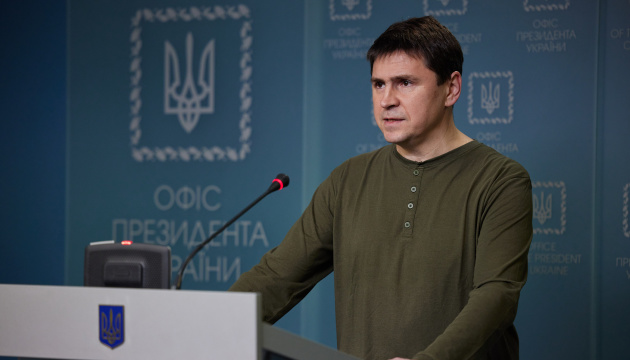 Podolyak: Russia to be depleted of resources by spring
Mykhailo Podolyak, the adviser to the head of the President's Office, believes Russia will have completely exhausted its resources by the spring of 2023.
He expressed his opinion in an interview with Radio NV, Ukrinform reports.
"I'd like to emphasize that by spring, Russia will have been completely depleted of resources, regardless of whether Iran or some other country will (be helping them - ed.). But this is for sure. Russia will have a massive number of KIAs," Podolyak said.
He emphasized that Russia does not provide its army with proper equipment for conducting military operations in the winter period, which will lead to the Russian society being demoralized and and resources – exhausted by spring, while conflict will arise among Russian elites.
The adviser noted that Ukraine currently retains a military initiative, but the course of the war depends on multiple factors, including the scope of military aid coming from foreign partners.
As reported by Ukrinform, Podolyak said in an interview with Der Standard that Russia is not offering Ukraine peace talks, but is putting forward ultimatums, hoping for an operational pause to regroup troops and fortify defenses in the captured territories.