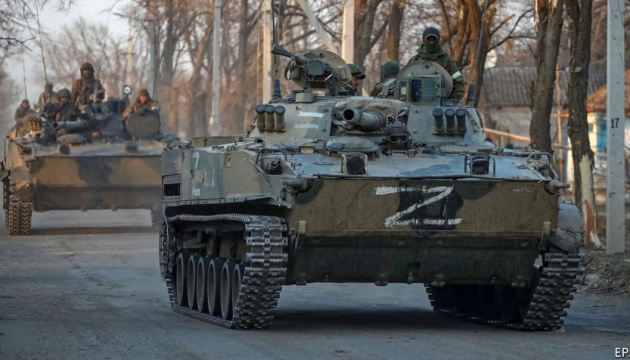 Russia likely to redeploy troops recovered from Kherson toward Bakhmut
Russia could try to redeploy its forces which withdrew from Kherson region to reinforce offensive operations near Bakhmut, Donetsk region.
That's according to the latest update by the British Defense Ministry, referring to intelligence, Ukrinform reports.
Following the withdrawal of its forces from west of the Dnipro River, Russian forces continue to prioritize refitting, reorganization, and the preparation of defenses across most sectors in Ukraine, according to British intelligence.
"Units have constructed new trench systems near the border of Crimea, as well as near the Siversky-Donets River between Donetsk and Luhansk Oblasts. Some of these locations are up to 60 km behind the current front line, suggesting that Russian planners are making preparations in case of further major Ukrainian breakthroughs," the British Defense ministry wrote.
It is likely that Russia will attempt to eventually redeploy some of the forces recovered from Kherson to reinforce and expand its offensive operations near the town of Bakhmut in Donetsk Oblast," the report concludes.