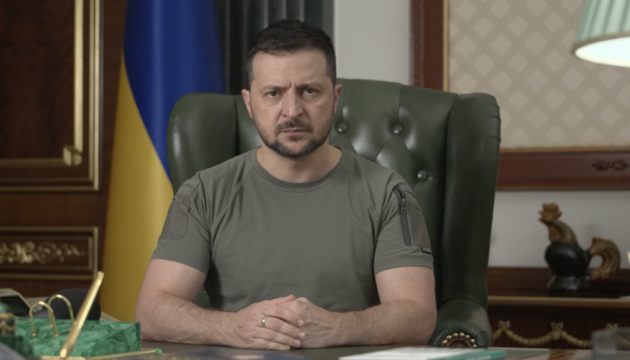 Zelensky: Russia fighting against electricity and heat for people
President Volodymyr Zelensky has stressed that the main target of Russian missile attacks against Ukraine are civilian objects, as the terrorist state wants leave Ukrainians without electricity and heat.
He said this in an online address to the participants of the Bloomberg New Economy Forum, Ukrinform reports.
"Another Russian terrorist attack has just taken place, in the morning - dozens of missiles, civilian objects are the main target. Russia is fighting against electricity and heat for people, blowing up power plants and other energy facilities," Zelensky said.
He emphasized that this is "everyday life" in Ukraine now because of Russian terror
"That is why we put so much effort into getting modern air defense and anti-missile defense systems from our partners," Zelensky said.
In addition, he reminded that constant hostilities are ongoing on the frontline more than a thousand kilometers long.
"Peace in Ukraine is a global need. I emphasize - not a temporary lull, not an illusion of peace, which Russia tempts with to simply prepare a new stage of aggression, but real peace. I know it can be achieved," Zelensky said, adding that it necessary to support Ukraine's struggle for freedom.
"But for this we need to preserve global unity - and continue to support our struggle for freedom. It is necessary to preserve global integrity - and increase pressure on Russia for terror. And it is necessary to preserve global rationality - and cooperate with us for the sake of future development already now," the Ukrainian president said.
iy