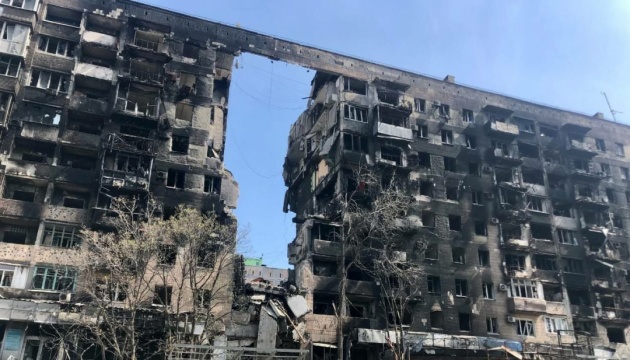 Invaders continue destroying Mariupol to erase traces of crimes – city council
In the temporarily captured Mariupol, the Russian military continues to demolish the houses they damaged to hide the traces of their crimes.
"The occupiers continue to destroy houses. This is how the houses of Mariupol people are demolished at 63 and 65 Kuprin Street. This is how the ruscists destroy the traces of their crimes. And our apartments, memories, past life together with them... Of course, you can disassemble everything down to the foundation, but you can't erase our memory," the Mariupol City Council posted on Telegram.
The city council emphasizes that the citizens remember the cozy Ukrainian Mariupol and know who mercilessly destroyed it, so the Russians will definitely be held to account for their actions.
As reported, Mariupol experiences one of the biggest humanitarian disasters caused by Russia's aggression. The city was almost 90% destroyed by enemy shelling. The enterprises, city infrastructure, schools, kindergartens, hospitals, residential buildings were destroyed.
Mariupol has no normal electricity, water, and gas supply. Currently, more than 100,000 residents remain in the blocked city.
The invaders also continue to demolish the houses they damaged to hide the traces of their crimes. A list of 136 high-rise buildings that the invaders plan to demolish in Mariupol this year has recently appeared.
Photo: Mariupol City Council
ol