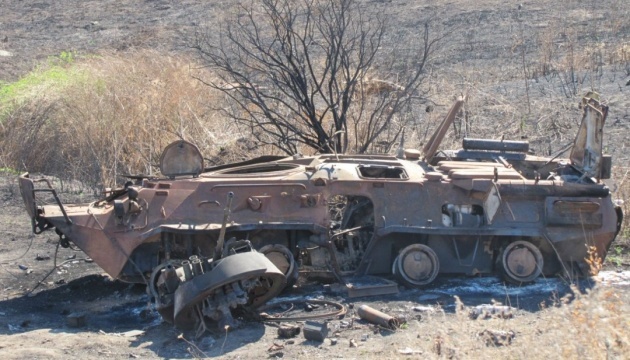 Ukrainian territorial defense forces destroy four Russian APCs near Huliaipole
Soldiers of the Melitopol territorial defense battalion have destroyed four Russian armored personnel carriers near Huliaipole overnight.
Melitopol Mayor Ivan Fedorov said this in a post on Telegram, Ukrinform reports.
"Our boys from the 115th Separate Melitopol Battalion of Territorial Defense destroyed four hostile armored personnel carriers near Huliaipole in just one night," he said.
Fedorov also posted a video showing the destruction of the enemy equipment.
Earlier reports said that the Armed Forces of Ukraine eliminated about 80,210 Russian invaders from February 24 to November 12.