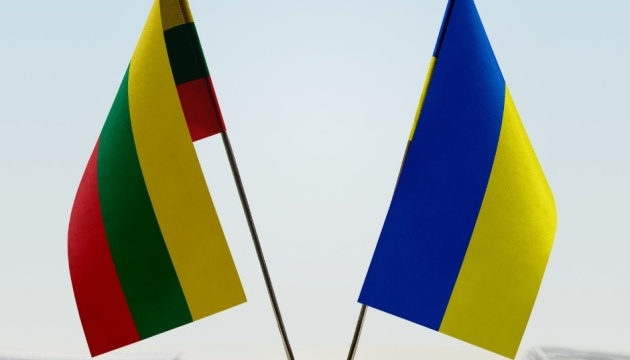 Lithuanians raise $250,000 for naval drone for Ukraine - Fedorov
Lithuanians have raised $250,000 for the purchase of a naval drone for the Ukrainian military.
Ukraine's Deputy Prime Minister, Minister of Digital Transformation Mykhailo Fedorov said this in a post on Telegram, Ukrinform reports.
"We have another naval drone! Lithuanian journalist Andrius Tapinas and the people of Lithuania collected 250,000 dollars. They will be transferred through UNITED24," Fedorov wrote, adding that the Lithuanian friends of Ukraine will choose a name for the drone themselves.
He thanked Lithuania for the support and recalled that donations for drone boats are received at this link.
A fundraising campaign for the world's first Ukrainian fleet of naval drones began on the United24 fundraising platform on November 11.
The money for the first such drone was collected in less than an hour - it was called "Kherson."
A drone boat is a unique and classified Ukrainian development. One such drone costs UAH 10 million. The price includes a drone equipped with an autopilot system, video subsystems, including night vision systems, special communications protected from the influence of hostile electronic warfare equipment, backup communication modules and a warhead, as well as a ground-based autonomous control station, transportation and storage systems, and a data center.
Photo: Ruslan Stefanchuk, Facebook