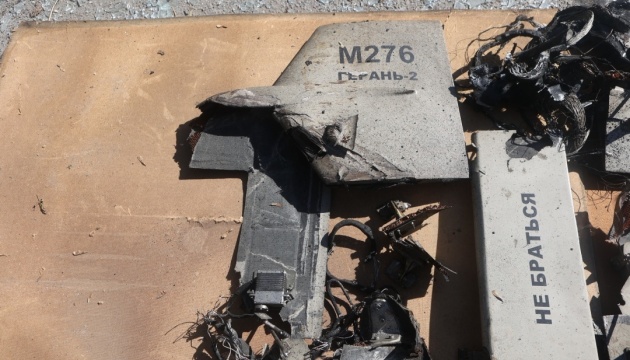 Russia used over 400 Iranian Shahed-136 drones against Ukraine – Air Force spokesman
Since Iranian-made Shahed-136 drones were first used in the war against Ukraine, Russia has launched more than 400 kamikaze drones on the country's infrastructure.
Yurii Ihnat, spokesman for the Command of the Ukrainian Air Force, said this on Ukraine's television, Ukrinform reports.
According to him, most drones were shot down, but it is impossible to destroy all of them. "Both cruise missiles and Shahed-136s were designed to defeat air defense systems, so only few of them reach their targets," the spokesman said.
The Main Intelligence Directorate of Ukraine's Ministry of Defense earlier reported that according to available data, Russia had ordered Fateh-110 and Zolfaghar ballistic missiles from Iran and that it has about 120 Iskander missiles left.