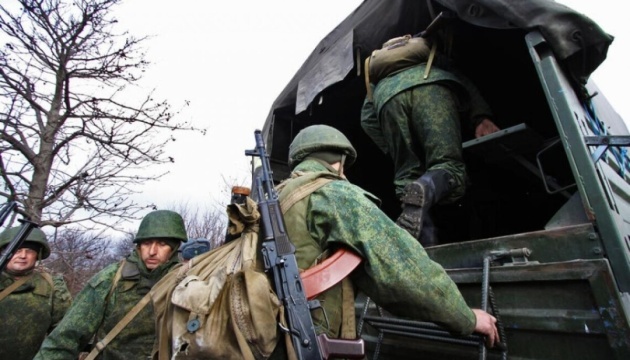 Russian forces leave checkpoints in Chornobaivka, several other settlements in Kherson region
Russian invaders have left checkpoints in Chornobaivka, Stepanivka and Bilozerka in the Kherson region, with the number of Russian military personnel falling in Kherson.
Oleshky Mayor Yevhen Ryshchuk said this in a post on Telegram, Ukrinform reports.
"Locals from the right-bank part of the Kherson region report that Russian troops have abandoned checkpoints in the settlements of Chornobaivka, Stepanivka and Bilozerka. In the city of Kherson itself, the number of military personnel has visually decreased," Ryshchuk wrote.
He also confirmed reports that the Russian flag was removed from the building of the occupation "administration" in Kherson on November 3.
Earlier reports said that Russian invaders had withdrawn all their military equipment from the airfield in the captured settlement of Chornobaivka, Kherson region.