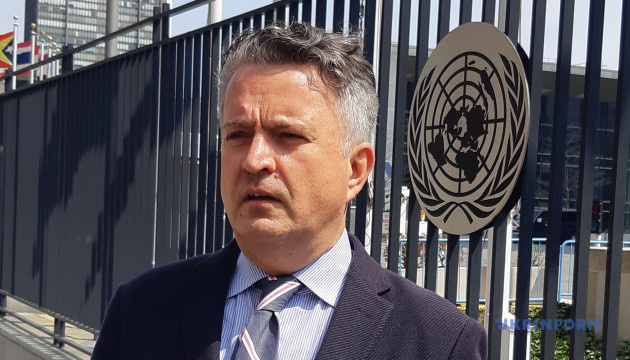 This year, allies provide Ukraine weapons worth 86% of Russia's military budget - Kyslytsya
The total defense and security assistance provided to Ukraine by Western nations in the current year stands at EUR 41.3 billion, which is 86% of the military budget of the aggressor power, the Russian Federation.
Ukraine's Permanent Representative to the UN, Sergiy Kyslytsya, provided the relevant stats via Twitter, Ukrinform reports.
"The military aid Ukraine has received in 2022 is 14% less than the military budget of Russia. This & other info per country, including % of its own military budget given to Ukraine, according to Kiel Institute of World Economy as of October 2022. We appreciate every ₴, £, $, €," Kyslytsya tweeted.
According to the data provided by the diplomat, the total military aid from Western partners over the 10 months of 2022 exceeded Ukraine's 2022 defense budget by 7.6 times.
The Baltic States and Poland sent Ukraine the largest share of their own defense budgets. In particular, the undisputed leaders on the list are Latvia and Estonia, which have provided Ukraine with arms worth 41% and 37% of their defense budgets, respectively.
As Ukrinform reported earlier, the U.S. State Department said it would provide eight NASAMS air defense systems to Ukraine.