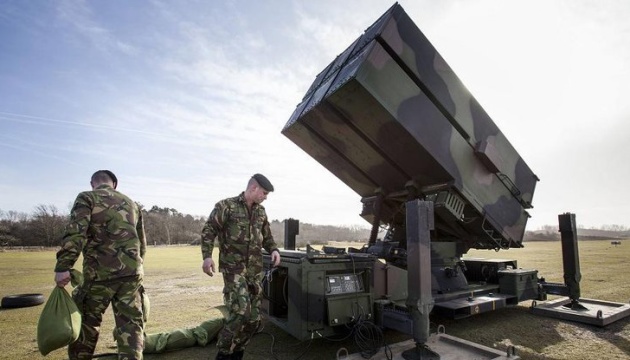 U.S. plans to send NASAMS to Ukraine early Nov - Austin
The United States expects to transfer NASAMS air defense systems to the Ukrainian Army, as well as conduct military training for the said systems in the coming weeks.
U.S. Defense Secretary Lloyd Austin said this on Thursday during a briefing at the Pentagon, Ukrinform's own correspondent reports.
"Right now, what they (Ukraine - ed.) need more than anything else … is air defense capability. And so as we had our last Ukraine Defense Contact Group meeting, we really emphasized this and some of the countries have, you know, stepped up right away and provided capability," the U.S. Defense Secretary noted.
He emphasized that the American side, for its part, made active efforts to provide the Armed Forces of Ukraine with such capabilities.
"We have been pressing hard to get them a NASAMS capability and we expect that in the next -- well, early next month, we'll be able to get the capability and train -- and train troops married up there in Ukraine," the U.S. defense secretary said.
Austin also assured that the United States will continue to make every effort to transfer as much air defense equipment to Ukraine as quickly as possible.
As reported by Ukrinform, the United States plans on Friday to announce a new package of defense aid to Ukraine, which will include artillery ammunition, including munitions for HIMARS.