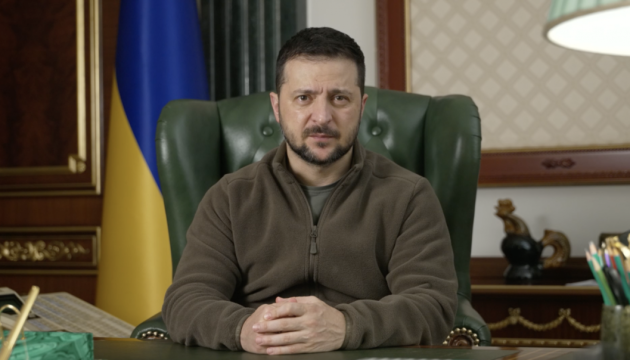 Ukraine asks Italy for SAMP-T air defense systems - Zelensky
Ukrainian President Volodymyr Zelensky has said he expects to continue close relations with Italy and hopes Ukraine will be supplied with air defense systems, such as SAMP-T.
He said this in an interview with Italy's Corriere della Sera, Ukrinform reports.
"Air defense systems. This is a high priority for us today. You know why. Because we want our people to come back from abroad so that their children could go to school, university, etc. But without security, without air defense systems, we can't do it. There are very few countries that produce air defense systems - not only those that have them, but those that produce them. Italy produces SAMP-T systems together with France and Germany. And we need them," Zelensky said.
He said that he had already informed the Italian government about such needs.
At the same time, Zelensky said he had had only one phone call with Italy's new prime minister, Giorgia Meloni, and invited her to visit Ukraine.
"I think we are building a new level of relations between Ukraine and Italy. This was during the period of Mario Draghi. This became possible thanks to him and the Italian people. I think we have built very good and strong relations. And I don't want to destroy them. And I said that to Giorgia, and she said, 'Yes, of course. I really support you and I want to have the same level of relations that you had before was. And I don't want to destroy them either," he said.
Zelensky assured that Ukraine is honest and open in its relations with Italy, grateful for the great assistance already provided. He expressed hope that Italy would continue to provide support to Ukrainians.