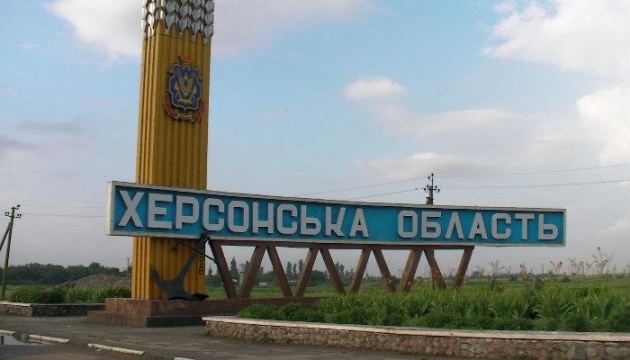 Invaders move Kherson region's 'administration' to left bank of Dnipro River
Russian forces have moved the "administration" of the Kherson region to the left bank of the Dnipro River.
That's according to Ukraine's National Resistance Center, Ukrinform reports.
"The enemy is actively preparing the city for street battles and moving its fake institutions to the left bank. At the same time, the collaborators took their families to Crimea under the pretext of 'evacuation due to shelling by the Ukrainian Armed Forces'," the report said.
It added that the right bank of the city is now left without collaborators and "Gauleiters." "Now only the occupation troops and local residents remained on the right bank," the center said.
It called on locals to leave the city and go to the territory controlled by Kyiv if possible, so as not to become hostages of the enemy.
Brigadier General Oleksii Hromov, deputy chief of the Main Operational Department of the General Staff of the Ukrainian Armed Forces, earlier said he did not rule out that Russian troops during their evacuation from the Kherson region were capable of carrying out terrorist attacks there by detonating residential buildings.
Yaroslav Yanushevych, head of the Kherson regional military administration, asked the residents of the temporarily occupied region to ignore the calls of the Russian invaders for the so-called evacuation. According to him, the enemy wants to take residents of Kherson hostage and use them as a "human shield."