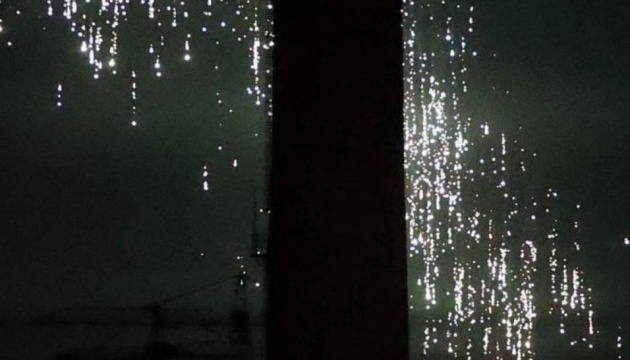 Russia using phosphorus munitions in Donetsk region
Russia uses phosphorous munitions, which are prohibited by international documents, in Velyka Novosilka, Donetsk region.
"The Russian occupation army continues to use phosphorous munitions prohibited by the Geneva Convention in Velyka Novosilka, Donetsk region," the press service of the National Guard of Ukraine posted on Telegram.
The press service released a video of how the fighters of the Dnipro Brigade came under such an attack.
These munitions not only burn all living things but are also extremely poisonous to the environment, the National Guard added.
On August 26, the State Border Guard Service of Ukraine reported that the Russian Federation was shelling the border areas with phosphorus munitions.
ol