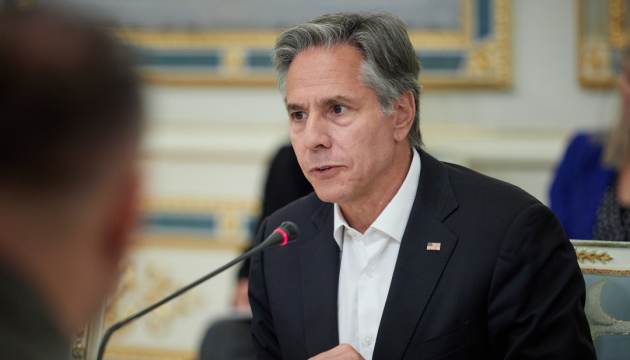 U.S. open to diplomacy to achieve peace in Ukraine, but Russia does not want this - Blinken
U.S. Secretary of State Antony Blinken has said the United States is ready to participate in meaningful diplomacy with Russia to end the war in Ukraine, however, according to him, Moscow does not even show signs of such a desire.
He stated this on Friday at a joint press conference with French Foreign Minister Catherine Colonna in Washington, according to an Ukrinform correspondent.
Blinken said the U.S. would consider all means to advance diplomacy, however, Russia does not show any signs of a desire to participate in meaningful diplomacy.
Blinken said that when it comes to ending the war through diplomatic efforts, it depends entirely on whether the Russian Federation reaches a point where it is really interested in ending the aggression it has unleashed.