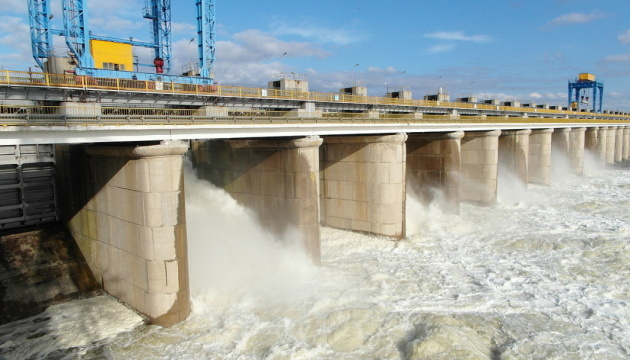 Russia preparing terrorist attack at Kakhovka HPP - Zelensky
If Russia is really preparing a terrorist attack at the Kakhovka hydroelectric power plant, it means that it already understands that it will not be able to hold the captured south of Ukraine.
Ukrainian President Volodymyr Zelensky said this in his video address to citizens, Ukrinform reports.
"During a meeting of the European Council today, I informed the Europeans about another terrorist attack, which Russia is preparing at the Kakhovka hydroelectric power plant. According to our information, the units and dam of the Kakhovka HPP were mined by Russian terrorists. Now everyone in the world must act powerfully and quickly to prevent such a Russian terrorist attack. Mining the dam would mean a large-scale disaster. And if Russia is preparing such a terrorist attack, if it is seriously considering such a scenario, it means that terrorists are very clearly aware that they cannot hold not only Kherson, but also the entire south of our country, including Crimea," Zelensky said.
He called on Europeans, world leaders, international organizations to make it clear to the terrorist state that such a terrorist attack at the Kakhovka HPP would mean exactly the same as the use of weapons of mass destruction.
"The world must react - preventively," the head of state said.