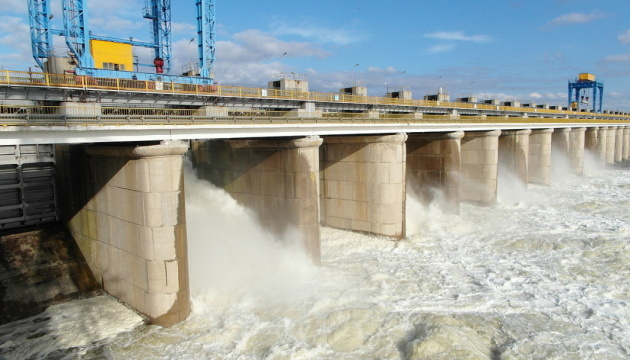 Russians planted mines at Kakhovska HPP back in April - intelligence
The Russian invasion forces mined the Kakhovska Hydroelectric Power Plant back in April and are now additionally mining locks and supports.
This was reported by the Main Intelligence Directorate of Ukraine's Defense Ministry (GUR), Ukrinform reports.
The agency says the Russians expect the Ukrainian Defense Forces to swiftly liberate part of Kherson region on the right bank of the Dnipro and are now plotting a series of terrorist attacks on this territory. In particular, the dam of the Kakhovka reservoir and the aggregates of the Kakhovska HPP are at risk of destruction.
"At the same time, the detonation of the dam had been planned in advance – the main mining works were completed back in April. During this week, the locks and pillars of the Kakhovska HPP were additionally mined. Two tented KamAZ trucks have been parked on the dam, with no drivers in them. Both cars are fully loaded with boxes of explosives," the agency said.
The GUR is sure that "the terrorist state is deliberately plotting terrorist attacks that will lead to catastrophic consequences."
"If these plans are implemented, dozens of Ukrainian settlements, including Kherson, will be affected by the disaster. In this case, the scale of the ecological catastrophe will go far beyond the borders of Ukraine and affect the entire Black Sea region," Ukrainian intelligence emphasized.
As reported by Ukrinform, President Volodymyr Zelensky said that the Russian invaders had mined the Kakhovska HPP and were preparing a terrorist attack. He called for an international observation mission to be deployed to the HPP.
Photo: GUR