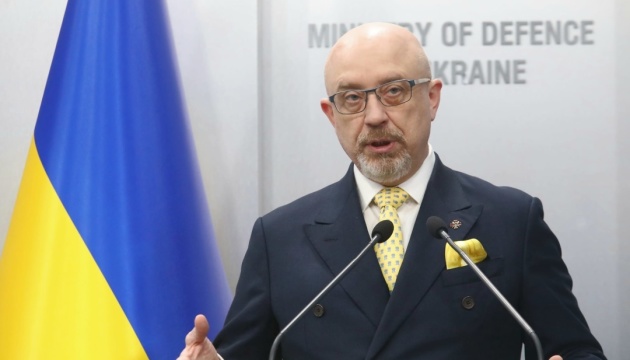 No issues to be expected with Starlink as Ukraine "in direct contact" with Musk - defense chief
Ukraine should no longer face any issues with Starlink satellite internet service stations that have proved critical for the troops' connectivity on the battlefield.
That's according to Oleksii Reznikov, Ukraine's Defense Minister, who spoke with Politico.
"I know that we will not have a problem" Reznivkov told the publication.
Top Ukrainian officials are in direct contact with Elon Musk to find a way out of the controversy surrounding payment for the terminals, the defense chief noted.
In an interview, Defense Minister Oleksii Reznikov said "I know that we will not have a problem" keeping the service active, citing the "personal communication" between Ukraine's Minister of Digital Transformation Mykhailo Fedorov and Musk.
Fedorov "is responsible for the digitalization and he has a direct connection with Elon Musk. They have a personal communication, and Mykhailo was really positive" about the situation in their last discussion of the issue, Reznikov said.
The defense minister added that "if it's just a question of money, we have a minimum of three sources. It could come from the Pentagon package supporting Ukraine, also there is a pot of money in Europe," or private donors could step up.
But however it is funded, Reznikov said Ukraine "will continue our communication at the technical level with Elon Musk's company."
The comments came after the SpaceX founder had said that the more than 20,000 Starlink terminals donated to Ukraine would cost the company around $100 million by the end of the year, adding it wasn't reasonable for the company to fund Starlink in Ukraine without compensation from the Pentagon.
After saying the Defense Department should pick up the tab, he later tweeted that he planned to keep the service going and would continue to pay for it. Yet one Pentagon official told Politico that the episode gave the agency reason to doubt Musk's word.