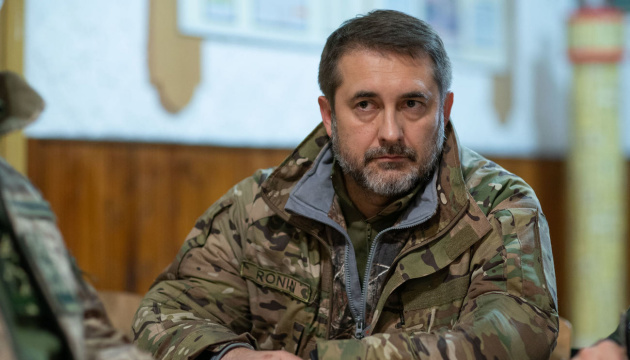 "Martial law": new rules in Russian-occupied areas
Russian invaders tell residents of the Luhansk region that the introduction of martial law is part of the process of integration into the Russian Federation and that there will be no "innovations" that would affect the population.
That's according to the head of the Luhansk Regional Military Administration, Serhii Haidai, who spoke of the issue on Telegram, Ukrinform reports.
According to the official, there will be no innovations, "except monitoring of phone calls, internet messages, checks of postal packages, detentions for up to 30 days, official restrictions on leaving the area, vehicle searches, prohibition of strikes, restrictions on the choice of place of residence, as well as forcible resettlement. So 'there is no reason to panic' as they like to say."
As Haidai emphasized, the Russians have almost completed partial mobilization on the territory of the Russian Federation, but draft notices are still being delivered to citizens.
"Martial law was introduced there, but they forgot about heating supplies. Meanwhile, they actually report their 98% readiness. However, it's only about Luhansk, Alchevsk, Anthratsit, Pervomaisk, and Rovenky", noted the head of regional military administration.
The invaders did not care about the cities they had captured back the spring, and neither do they care about them now. "There will be no centralized heating in any of them this year. I'm talking about thousands of residential blocks. People there are in anticipation of a 'Russian winter,'" Haidai emphasized.
According to the official, "the number of civilian educational facilities has also decreased. Why would the 'young republic need agrarians? Meanwhile, the Bilovodsk Agrarian College was renamed the "Cossack Cadet Vocational College named after Pavel Dremov"… As the draft-age male population is going extinct, could it be cadets' turn? Will they be deployed in the Bilohorivka district?"
As Ukrinform reported earlier, citing Haidai, the invaders in Siverodonetsk claim they have prepared a local school for the winter season. Meanwhile, children continue to receive their assignments in schoolyards once a week.
Photo: Ukrainian President's Office