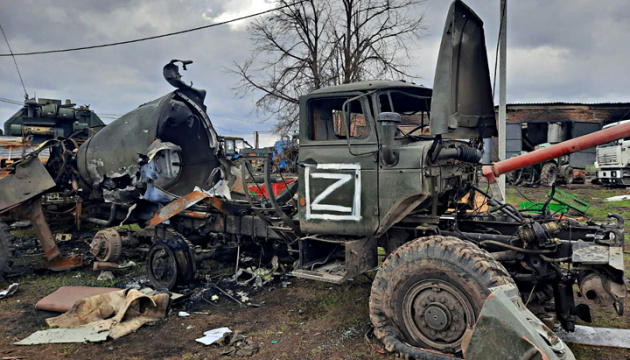 Ukrainian troops destroy enemy observation post, two ammunition depots in south
The Ukrainian defenders eliminated 28 invaders, two Msta-S self-propelled howitzers, an enemy observation post, and two ammunition depots in the southern direction over the past day.
"In the Southern Buh direction, the situation in our operational zone is still difficult but controlled. The enemy pursues the tactics of active defense and counter-battery resistance along the front line. But at the same time, the enemy inflicts fire damage to our positions, rear areas, and communities along the front line," the Operational Command "South" reports.
In Beryslav district, the enemy attacked Ukrainian positions three times with army and assault aircraft but was fired on in response and retreated.
In total, during the combat day, Ukraine's Defense Forces used aviation seven times, hitting enemy air defense positions, equipment clusters, and ammunition depots.
Missile and artillery units performed almost 110 fire missions.
The recorded enemy losses are as follows: 28 soldiers, two Msta-S self-propelled howitzers, a mortar, an infantry fighting vehicle, a tank. Moreover, two infantry fighting vehicles and other vehicles were damaged. An observation post near Borozenske was destroyed. Two ammunition depots were blown up.
"In the stormy Black Sea, enemy ships are maneuvering off the coast of Crimea, the naval group consists of seven ships, including four large landing ships and one missile carrier which may have eight Kalibr cruise missiles onboard," the Operational Command "South" added.
ol