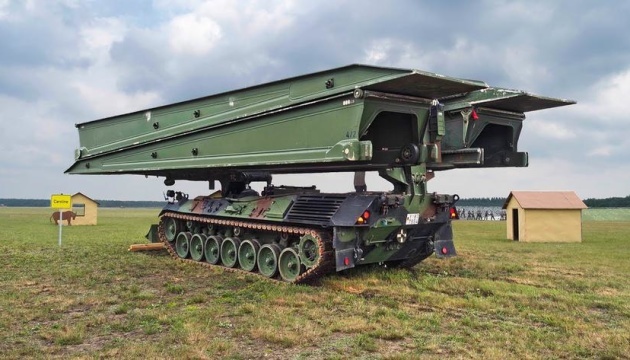 Germany sends another military aid package to Ukraine
Germany has transferred another package of military support to Ukraine.
The relevant list on the Federal Republic of Germany's website was updated on October 19, Ukrinform reports.
Thus, Ukraine received 5 armoured recovery vehicles (10 in total), 7 heavy and medium bridge systems, 167,000 rounds of ammunition for fire arms, 100 tents (200 in total), 183 generators, 116,000 winter jackets, 80,000 winter trousers, 240,000 winter hats.
In addition, Germany's military support to Ukraine in planning/in execution includes 5 armoured recovery vehicles, 35 load-handling trucks, and 8x8 4,000 sleeping bags
At the same time, on the list, the IRIS-T air defense system is still not marked as transferred, as the German media wrote about last week and Ukrainian officials spoke about.
iy