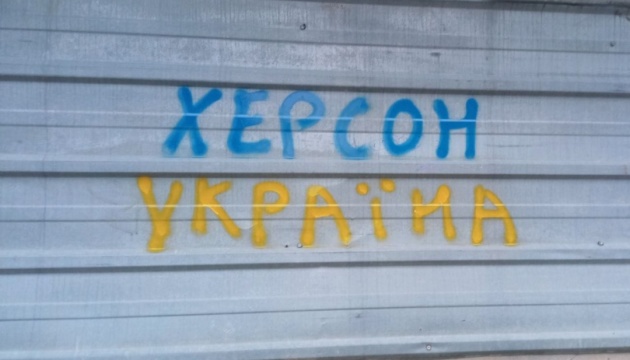 Invaders to forcibly deport Kherson residents en masse
The invaders are offering Kherson residents to flee the city, promising money and housing in Russia.
That's according to Melitopol Mayor Ivan Fedorov, who wrote about this on Telegram, Ukrinform reports
"A new manifestation of genocide in the occupied territories… The Ruscists are preparing the forcible deportation of an entire city. So far, it is between voluntary and forcible, supposedly aimed to protect people from hostilities," the posting reads.
Fedorov claims that the occupiers seek to populate the city with soldiers and traitors, so that Kherson will turn into an outpost of the "Russian world" in the south of Ukraine.
"The occupiers have big plans for Melitopol as well. But they had already miscalculated. Because Kherson, Melitopol, as well as all other cities and towns in the temporarily occupied territory are Ukraine," Fedorov writes.
Gauleiter, the so-called acting governor, Volodymyr Saldo, made a statement on the evacuation of the population of all districts of Kherson region to the right bank of the Dnipro.
"There is an immediate danger of flooding due to the planned destruction of the dam of the Kakhovska HPP and the discharge of water from the cascade of power plants upstream of the Dnipro. I announce the voluntary relocation and evacuation of residents of the Beryslavsky Belozersky, Oleksandrivsky, and Snehirevsky districts. All these efforts will be undertaken in an organized manner." Saldo said in the address.
On October 18, Serhiy Surovikin, Commander of Russia's "special military operation" in Ukraine, in his first major media appearance since his appointment suggested the need to make "difficult decisions" regarding Kherson.