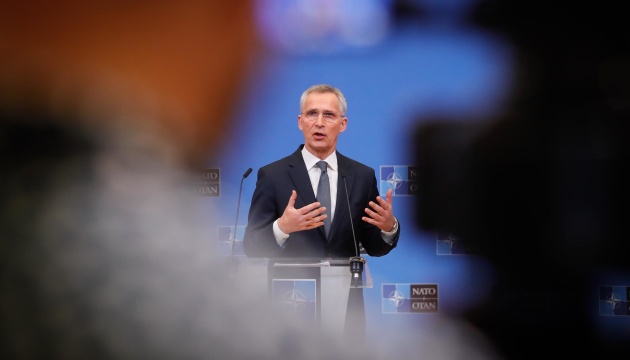 NATO will provide Ukraine with counter-drone systems - Stoltenberg
NATO will in the near future provide Ukraine with systems to combat new threats, in particular, drone attacks on cities and civilian infrastructure in Ukraine.
NATO Secretary General Jens Stoltenberg said this during a virtual speech at the Koerber Stiftung's Berlin Foreign Policy Forum on Tuesday, October 18, according to an Ukrinform correspondent.
"No nation should support the illegal war of Russia against Ukraine, and this is a message from NATO, this is a message from allies, from the EU and from many others. [...] NATO will in the coming days deliver counter-drone systems, hundreds of jammers that will help them [the Ukrainians] address this specific threat of drones, including, of course, Iranian-made drones that are now causing a lot of harm or suffering to Ukraine. So we are delivering on that in the very near future," Stoltenberg said.
Ukraine's Foreign Minister Dmytro Kuleba welcomed Stoltenberg's statement on the alliance's plans to supply Ukraine with counter-drone air defense systems in the coming days.
"I welcome Jens Stoltenberg's statement on NATO planning to deliver anti-drone air defense systems to Ukraine in the coming days. This is just what we discussed and requested. For Ukraine, this means more saved lives and a better protected energy infrastructure. Thank you, NATO," Kuleba wrote on Twitter.
Photo: EFE/EPA