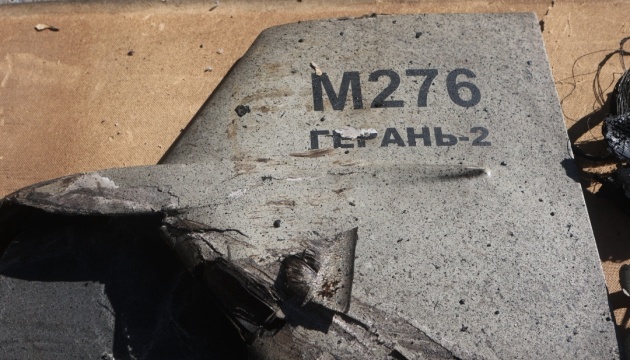 Police show Shahed-136 drone shot down with small arms in Kyiv
This morning one of Iranian-manufactured Shahed-136 suicide drones, used by Russia to attack the city of Kyiv, has been shot down with small arms by the police officers.
The relevant video was posted by First Deputy Head of the Patrol Police Department at the National Police of Ukraine Oleksii Biloshytskyi on Facebook, an Ukrinform correspondent reports.
"The way it looked like in first person," Biloshytskyi wrote and thanked the police for their service.
A reminder that, in the morning of October 17, 2022, Russia attacked the city of Kyiv with 28 Shahed-136 suicide drones. Five of them hit the targets, namely a residential house in the Shevchenkivskyi district. Four civilians were reported killed.
According to Head of the National Police of Ukraine Ihor Klymenko, one of the suicide drones was shot down by the patrol police officers, criminal investigation officers and special forces, using small arms. They opened fire on the enemy target when standing along the street and made it crash directly at the intersection of streets, with no residential houses located nearby.
Photo: illustrative
mk