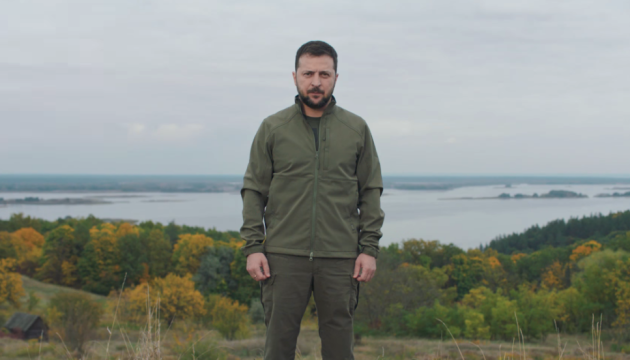 Russian military death toll in Ukraine nearing 65,000 - Zelensky
The total losses the Russian forces have suffered since the invasion of February 24 are approaching 65,000 servicemen.
This was stated by President Volodymyr Zelensky in an evening video address to the nation, reports Ukrinform.
"The total losses of the enemy in terms of killed in action are approaching 65,000. So many Russian citizens gave their lives for the opportunity of a handful of people in the Kremlin to ignore reality," the president said.
He added that the Ukrainian Army is also consistently destroying the enemy's logistics, warehouses, and command posts.
The president emphasized that, given the current state of "one-way mobilization" in the Russian Federation, even 100,000 dead Russian citizens will not prompt the Kremlin to reconsider anything.
"Only real victories for Ukraine, only real protection of the free world itself from Russian terror and blackmail. Protection through sanctions, protection through assistance to Ukraine, only complete displacement of the occupiers from Ukrainian land and dismantling of the aggressive capabilities of the terrorist state – this is precisely the way to peace," said Zelensky.
As Ukrinform reported earlier, referring to the General Staff of the Armed Forces, from February 24 to October 15, the Armed Forces of Ukraine eliminated about 64,700 Russian aggressors, including 400 in the past day alone.