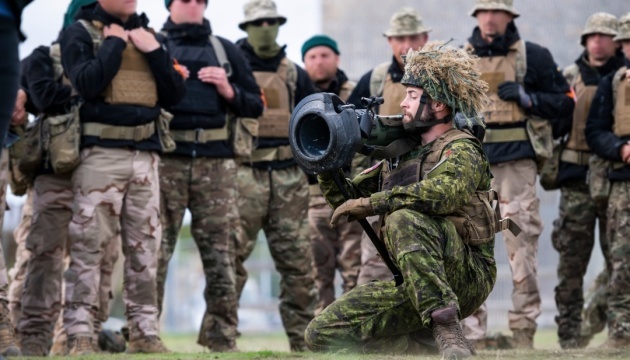 The Netherlands joining international mission to train Ukrainian troops
The Netherlands has joined the INTERFLEX initiative to train Ukrainian military recruits on British soil.
This was reported by the Minister of Defense of the Netherlands, Kaisa Ollongren, who spoke in an interview with ArmyInform, seen by Ukrinform.
"The main aspects of the military support of the Netherlands include supply of weapons systems, training of the Ukrainian military, and provision of food. In general, we do not disclose any specifics regarding deliveries. The exceptions are howitzers, anti-aircraft missiles, and training in the UK," Ollongren said, according to a report released in Ukrainian.
She emphasized that for Ukraine's fight to continue effectively, not only the supply of military ammunition, but also the training and preparation of troops are of the utmost importance.
"We joined the initiative of one of our most valuable partners — the training of the Ukrainian military in Great Britain. Operation INTERFLEX is a unique multi-national training program created in the UK that gives you trained soldiers throughout the year. International in its nature from the very start, the INTERFLEX operation is supported not only by the Netherlands, but also by Canada, Sweden, Norway, Denmark, Australia, New Zealand, and Finland," explained the minister.
She added that the European Union had decided to launch the EUMAM program, which will provide training for the Ukrainian military in Poland and Germany, and that the Netherlands will also participate in the program.
As Ukrinform reported earlier, the President of the Parliamentary Assembly of the Council of Europe (PACE) Tiny Kox is convinced that the PACE decision to recognize the current Russian regime as terrorist will be heard in other international organizations