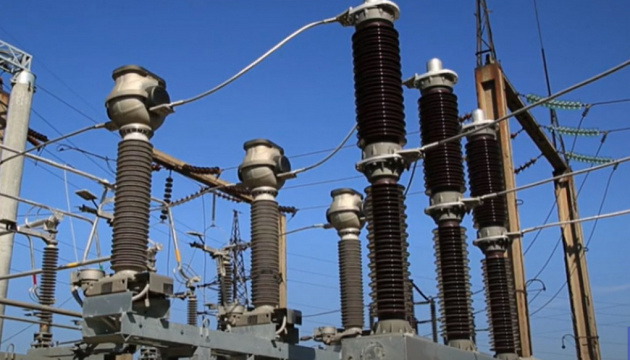 Russian missile strike on Kyiv region's energy infrastructure may again lead to rolling blackouts
National energy operator Ukrenergo has warned Ukrainians of possible emergency shutdowns due to today's morning missile attack by the Russians on an energy infrastructure facility in Kyiv region.
Ukrenergo has issued the relevant statement via Facebook, Ukrinform reports.
"Today, the enemy carried out another barbaric attack on critical infrastructure. As a result, an energy infrastructure facility in Kyiv region suffered severe destruction. Specialists with NPC Ukrenergo are already working to restore the reliability of power supply in Kyiv and the central region," the statement reads.
At the same time, the dispatching center of Ukrenergo warns about the possible rolling blackout to be intoduced, urging residents to monitor updates by the regional power distribution operators.
Ukrenergo urges people to consume electricity responsibly, especially from 17:00 to 23:00, refraining from the use of energy-consuming electrical appliances, turning off unnecessary lighting, and postponing laundry to night hours.
"Such measures give our specialists the opportunity to stabilize the situation as quickly as possible and complete the necessary restoration work," the company emphasizes.